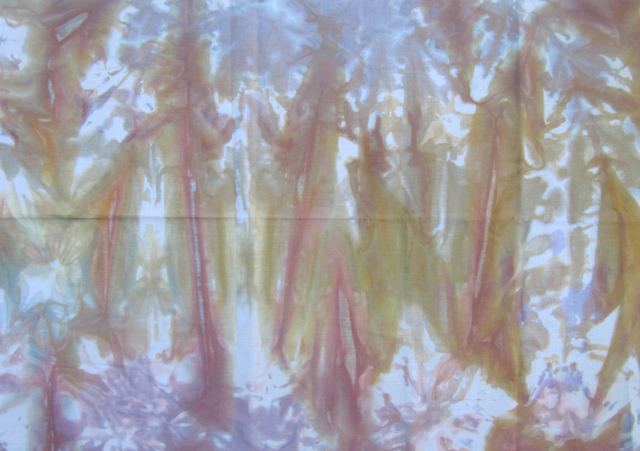 One of the unexpected benefits of all this organizing is the discovery of intriguing fabrics long ago lost. Look at this beautiful hand dye that I unearthed-it's stunning in person and I see all kinds of possibilities with it. It has a kind of ethereal quality. I don't know who I got it from, but I suspect it was from Linda M Designs. Isn't it fabulous?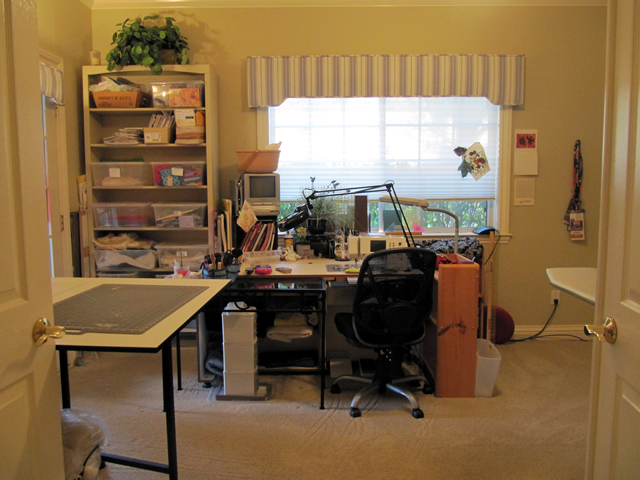 This whole process was not really about "cleaning" or "organizing", it was about creating a space that allows me to work freely, to be intuitive, to not spend time looking for tools or pushing stuff aside so that I could work. I think that too much "stuff" hinders the creative process.
The capstone of all of this organization: my sewing space is now all ready to go!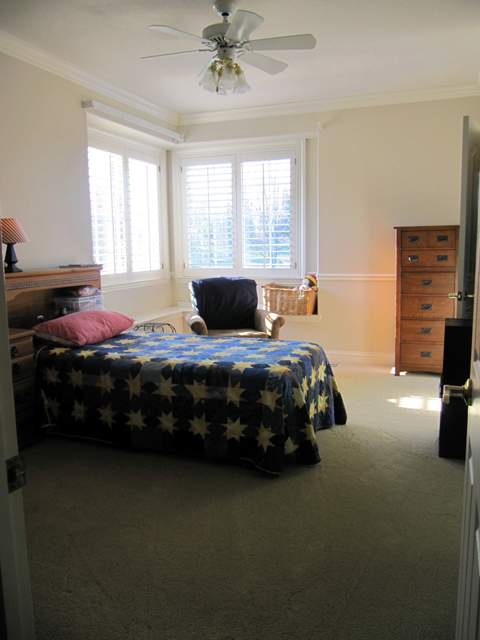 x
Look at that-an organized and clean and almost spare room (#2 Son)! It's been a total of 8 days and I am finally done. I didn't take a picture of this room before I cleaned/organized but it was filled with my teaching stuff.
x
x
x
x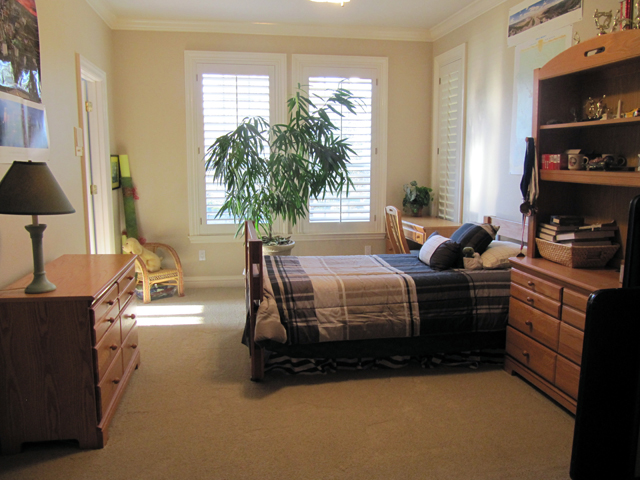 x
x
x
And here's the room I started with (#1 Son)-almost looking spartan! I splurged and got new bedding (no time to make my own!)which gives it a peaceful feeling.
x
x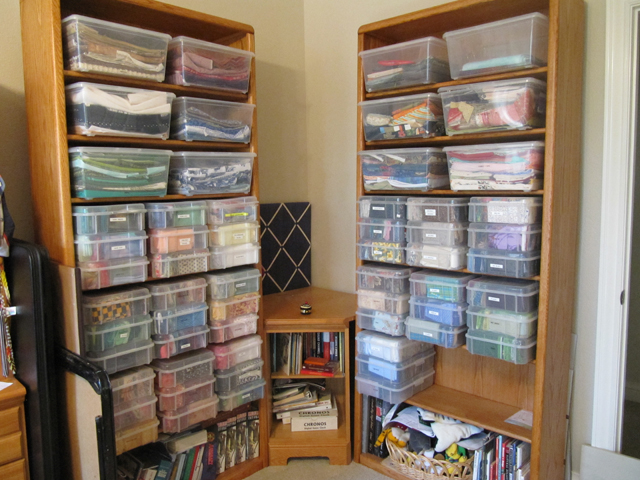 x
x
x
This is still in #1 Son's room, the shelves where I store all my fat quarters on the bottom and up top where I store my larger cuts of quilting fabric.
x
xx
All my art and quilt books in one place! They were everywhere in the house and I kept on finding more and more….
x
x
x
The Folsom Quilt and Fiber Guild show is next week and I'm in charge of the Fashion Show-I'd better get back to it.