I love this time of year when my yard gets pared down to bare bones. I have many drought tolerant natives and when winter comes, they really show off their texture.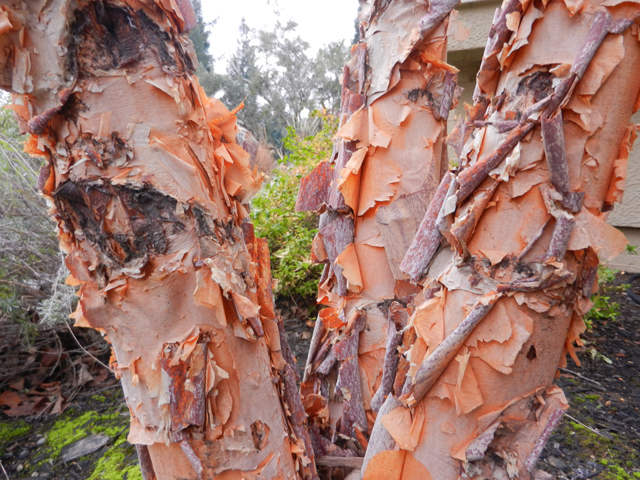 The bark on the River Birch is just spectacular-no Photo Shopping the color here-it's just that gorgeous.
The Crepe Myrtles are almost as beautiful now, showing their lovely mottled bark, as they are blooming like crazy in the summer.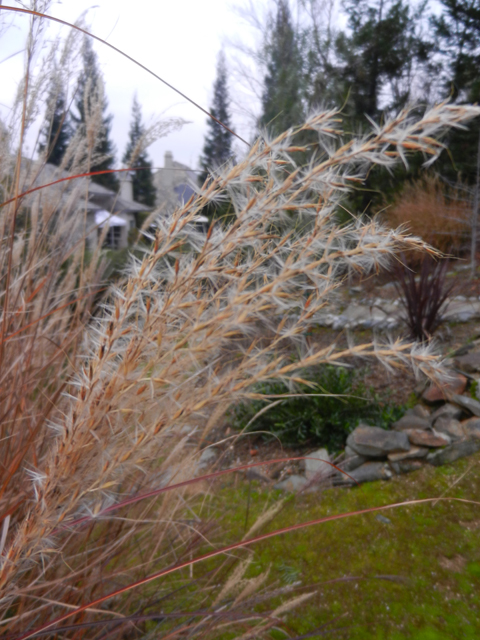 All my grasses go to seed and bobble at the slightest breeze.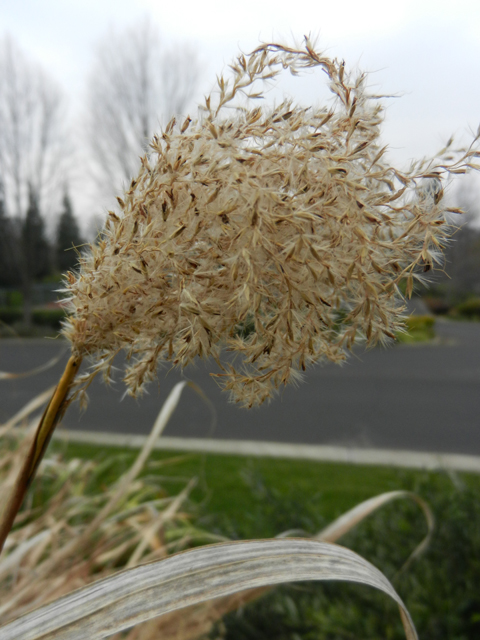 How can you not love this?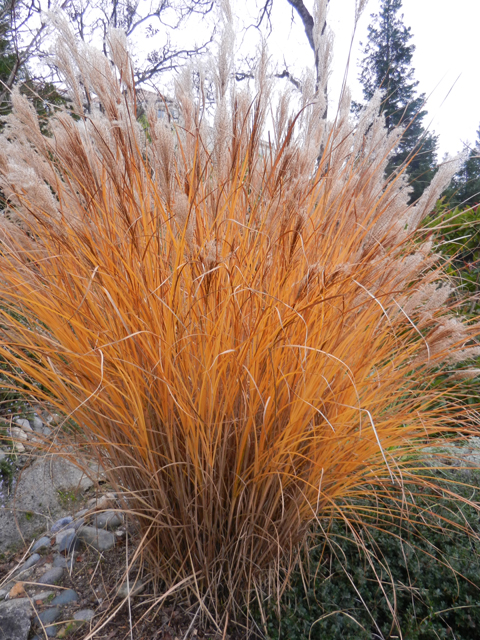 This is really spectacular! It looks aflame-it's not backlit or anything, it just looks like this all day.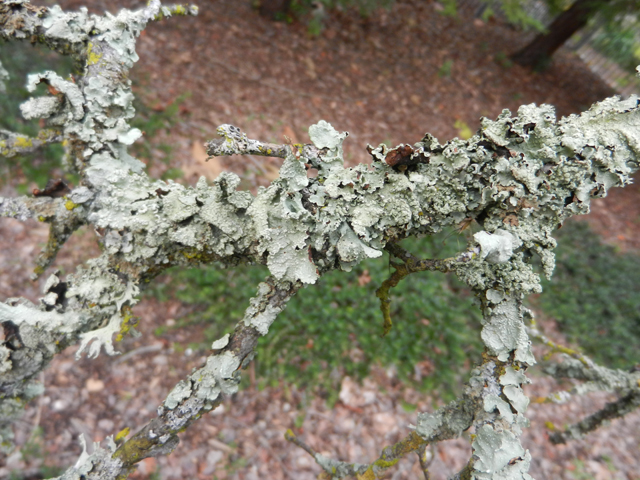 My gnarly Heritage Oaks grow lichen and moss…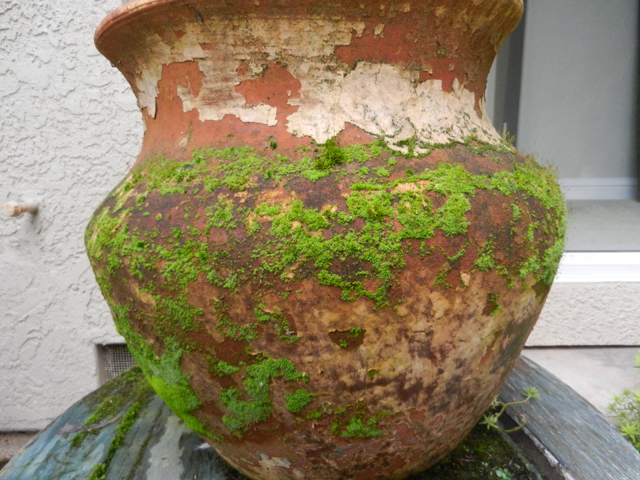 Even the pots themselves bloom.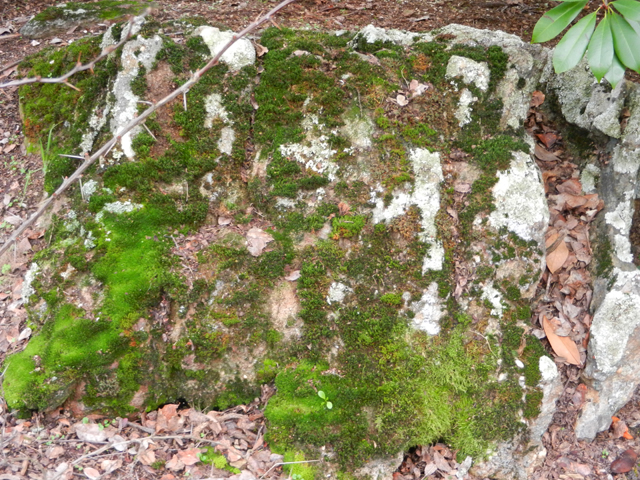 The granite outcroppings come to life with velvety texture and…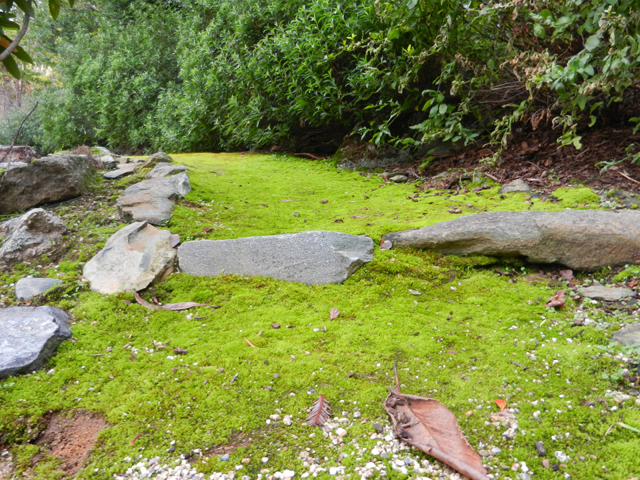 all the paths bloom too-such lush carpet!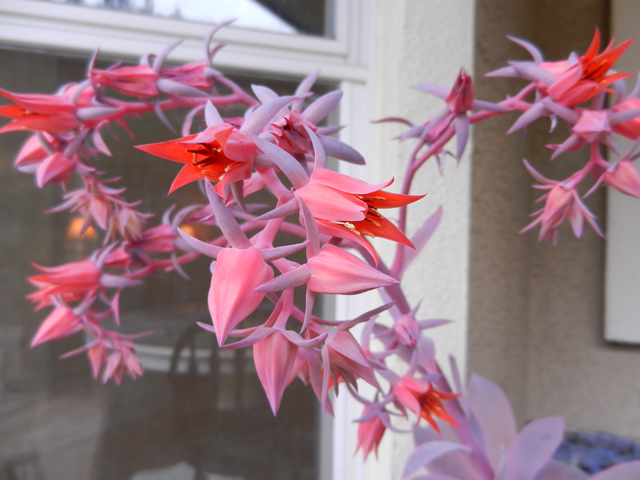 Apparently no one told the succulents to go bare-this guy is a colorful counter point to all that bareness.