2011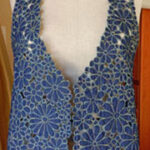 I got really excited about an idea I'd had in my head for awhile. What would happen if I did a large-scale Daisy Fill all over a garment and then cut out the negative space in-between the daisies? I just had to pursue that!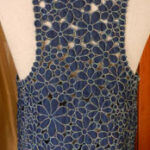 This is the back view. When I teach this course, I show the students how to do the technique while making a table runner. It's easier than fitting clothing and allows for the students to concentrate on the daisy fill. I'll post photos of table runners soon.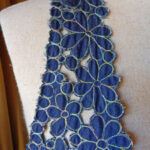 I love how the bubbles detail the edges!