July Free Motion Quilting Challenge
This month's challenge on SewCalGal's blog is by Angela Walters, a professional long armer, author and young Modern Quilter. She showed us how to use "tiles" as background fill. I really like the concept and probably will use it in future projects-thank you Angela!
I have to admit, I am currently on the cusp of being burned out, so I only did a small section. My Visible Learning Curve is present: you will see in the lower left hand corner I started out using a different motif in each tile. That looked too busy.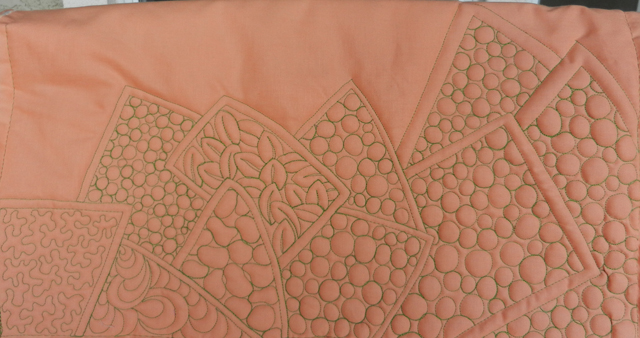 So I started to use the bubble motif in each tile-much better. But still, the tile part of "tiling" didn't really show up.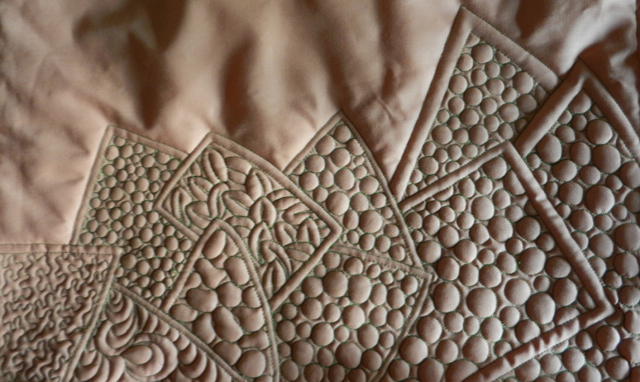 Finally at the end I made the surrounding frame fatter and that I liked. Also, this would have benefitted greatly from a better thread choice. Because there is a significant amount of backtracking involved, this would be much better with 100 wt silk thread. See how it gets a bit thready?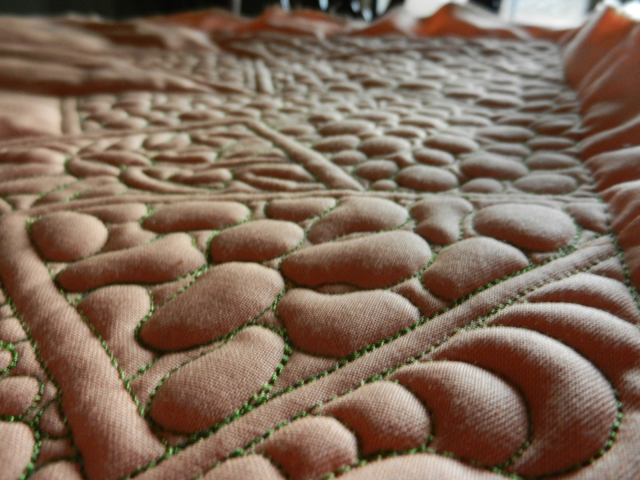 I had to take this photo showing the work in shadow-don't ya just love the texture that wool batting gives? All those plump little areas are so filled with texture-love that!