August Free Motion Quilting Challenge
You don't always win. And, you have to make lots of mediocre art to make great art. This I know to be true. Case in point: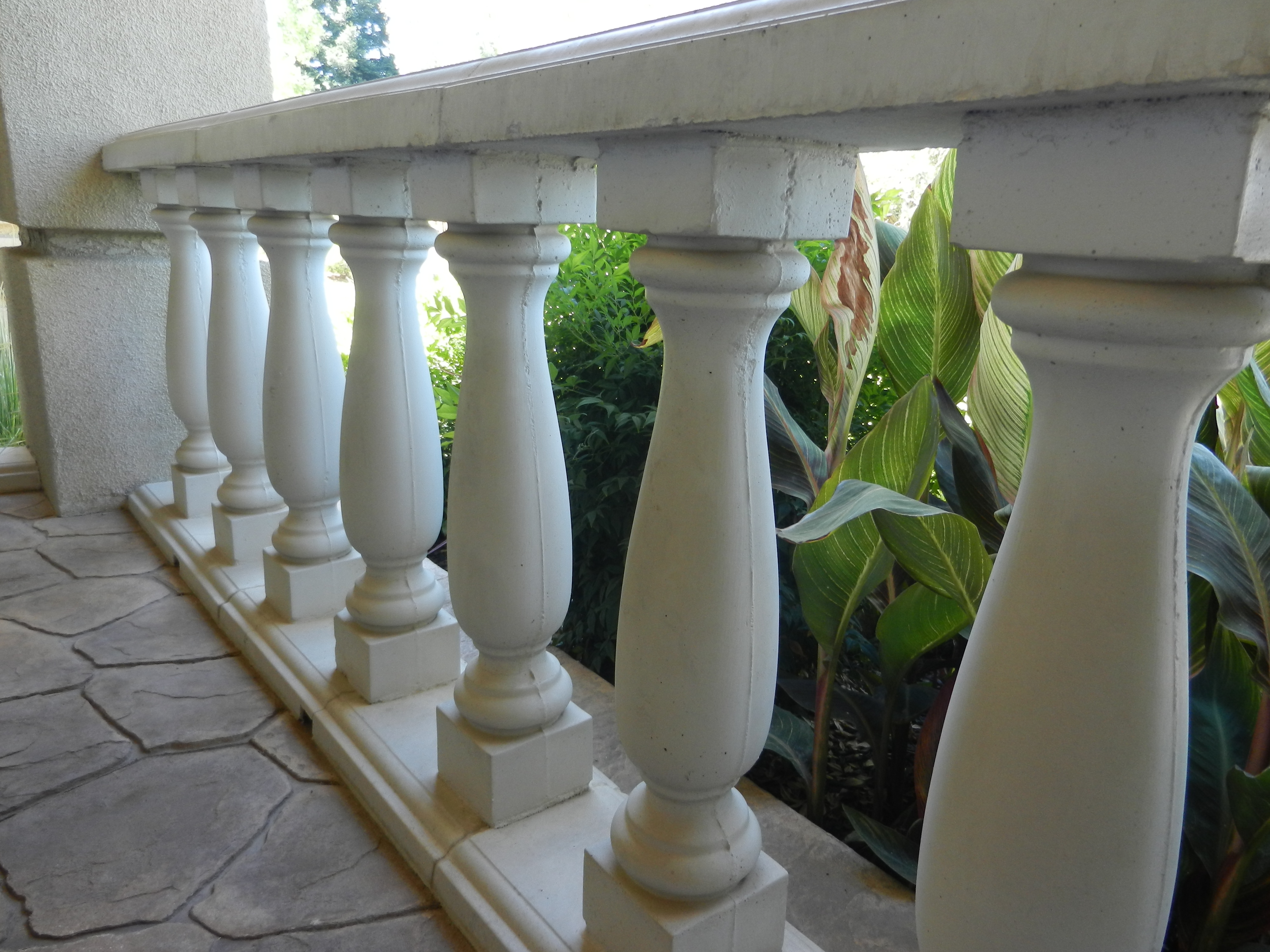 This month's FMQ Challenge over at SewCalGal's blog gave us a choice-either learn one particular motif or do a challenge provided by Susan Brubaker Knapp that uses environmental objects to create your own motifs. That was a no brainer for me-I've long been interested in creating my own motifs from what I see around me.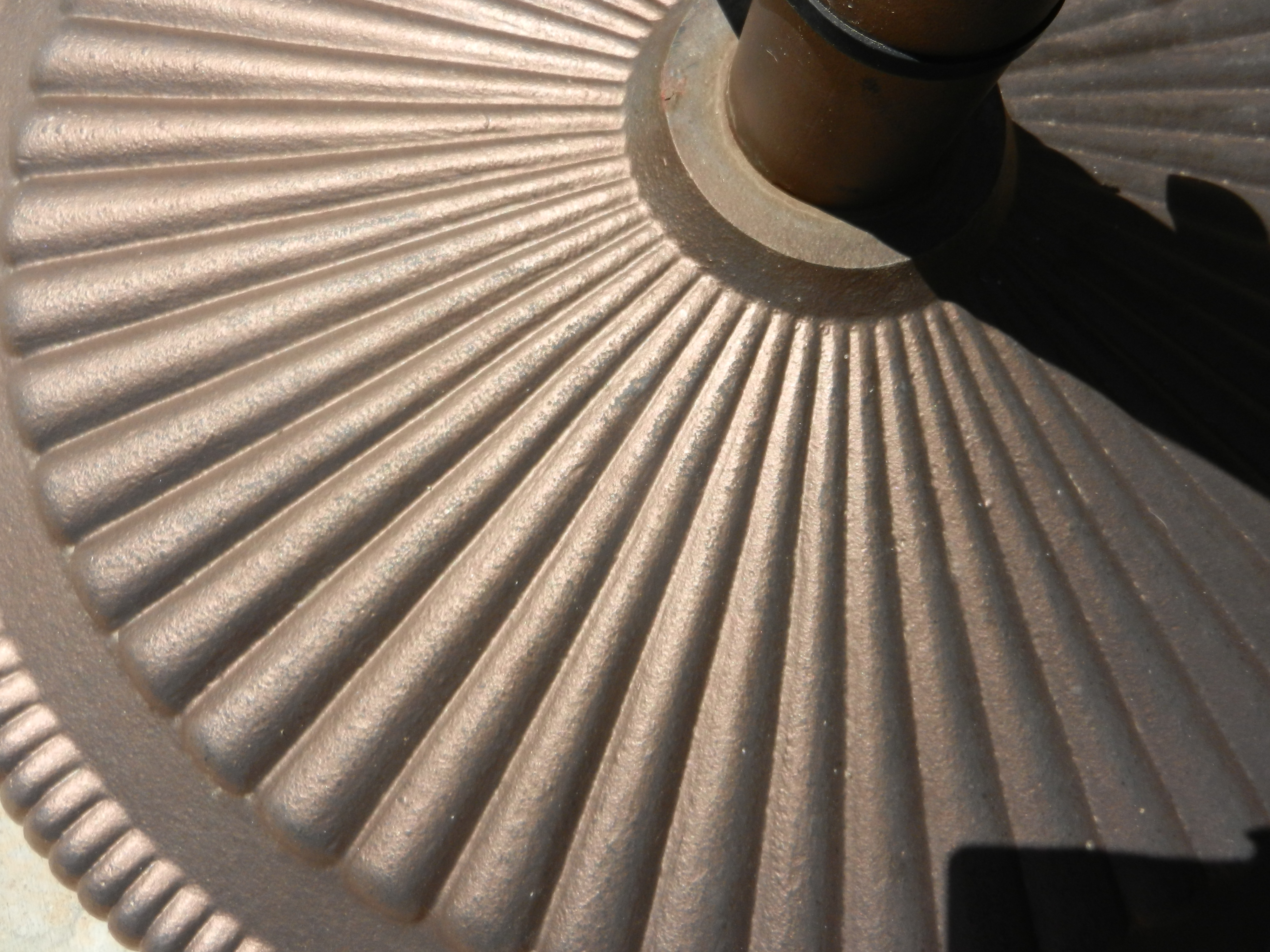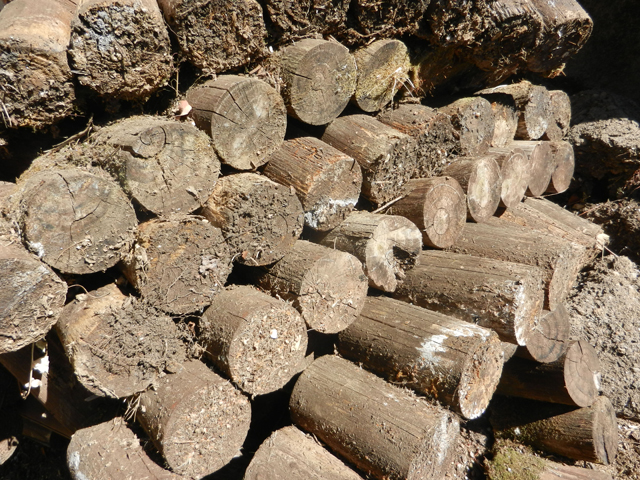 It all started out so well. Susan asked us to just take 5-10 minutes with our digital cameras on macro lens and just capture anything outside with strong structure or pattern. We were to let our brains go and shoot, shoot, shoot.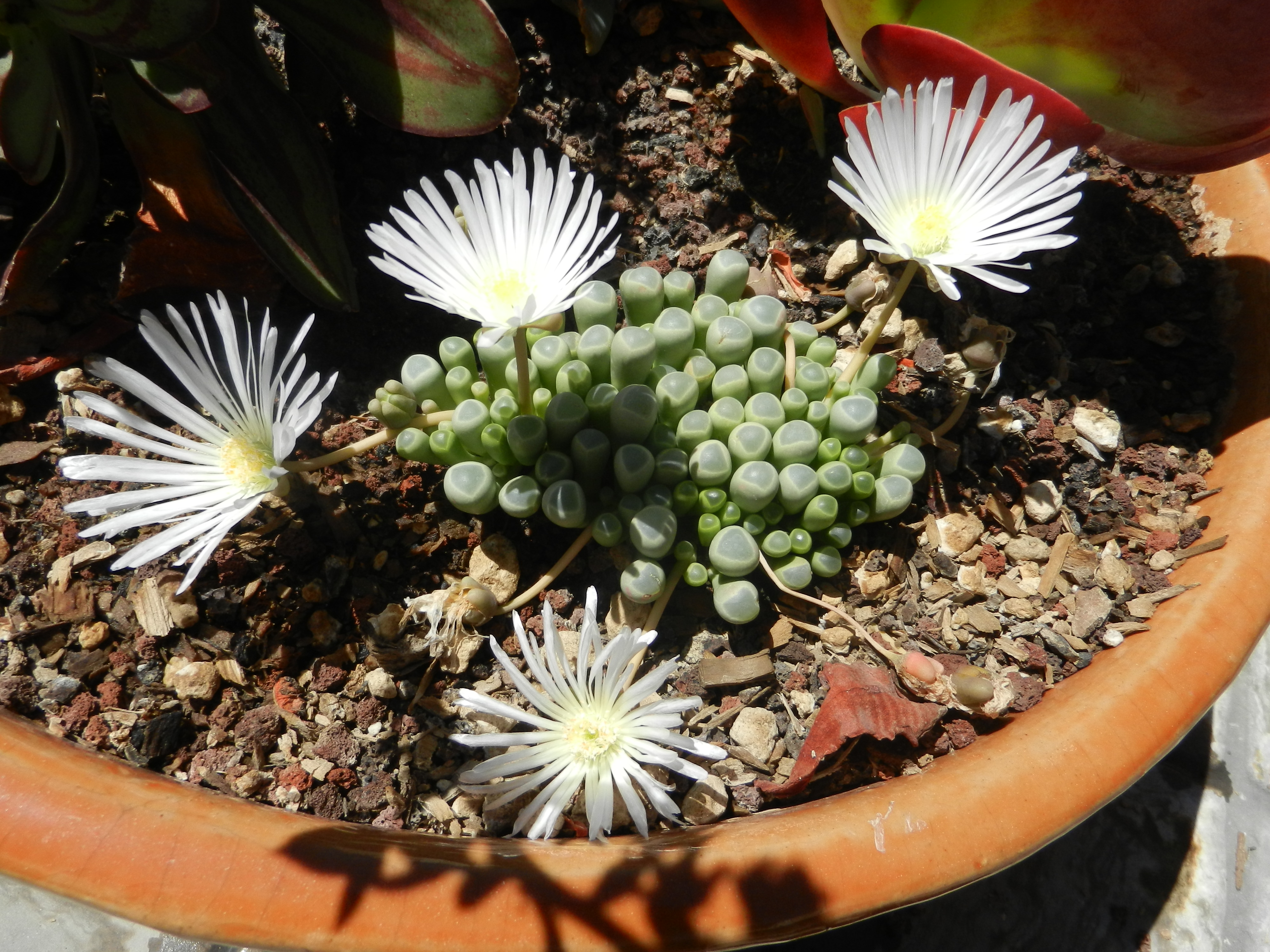 I came up with some pretty good stuff and I was pumped-this was going to be fun! I selected this particular shot of one of my succulent bowls-I liked the composition as well as the plants. I am working a deadline right now and I really didn't have time for the challenge. This would have to work up fast-I gave myself the afternoon and evening, period.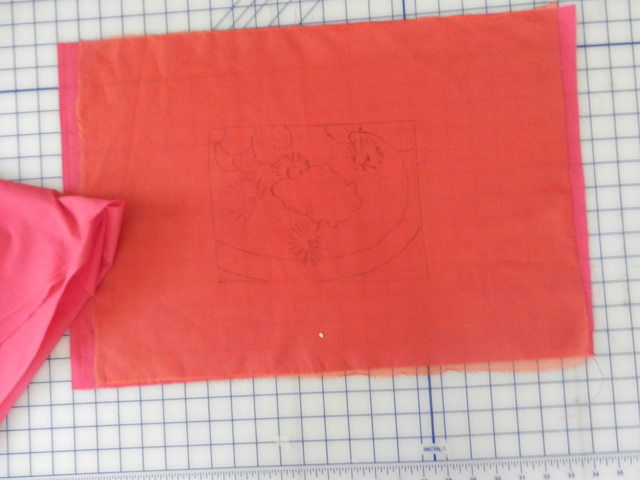 I selected some fabulous hand dyed silk organza from the Well Aged section of my stash-I think it's from Linda M. Designs. I found some fabulous fuchsia to put beneath it and the colors played well together. I then layered it up with the only batting I had laying around at the time: poly-ewwwww!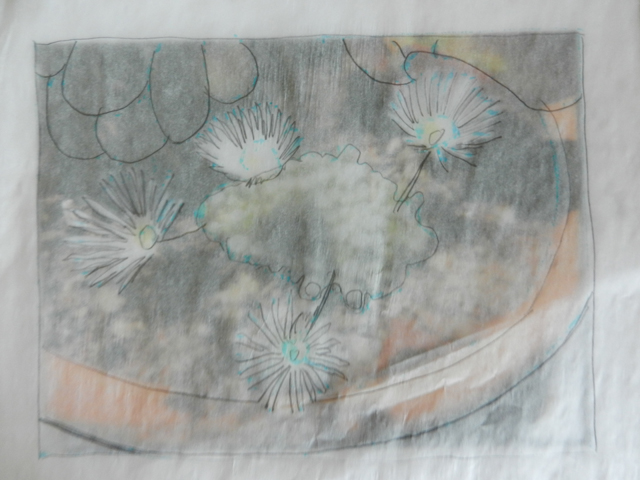 As per Susan's instructions, I traced the major elements and transferred them to the silk-I was ready to go. Thread selections were made and I began my work. It took longer than I thought (always!). I was focused on trying to get some dimension to the green succulents in the middle and making the flowers all fluffy like they are in real life. It was going pretty well at this point.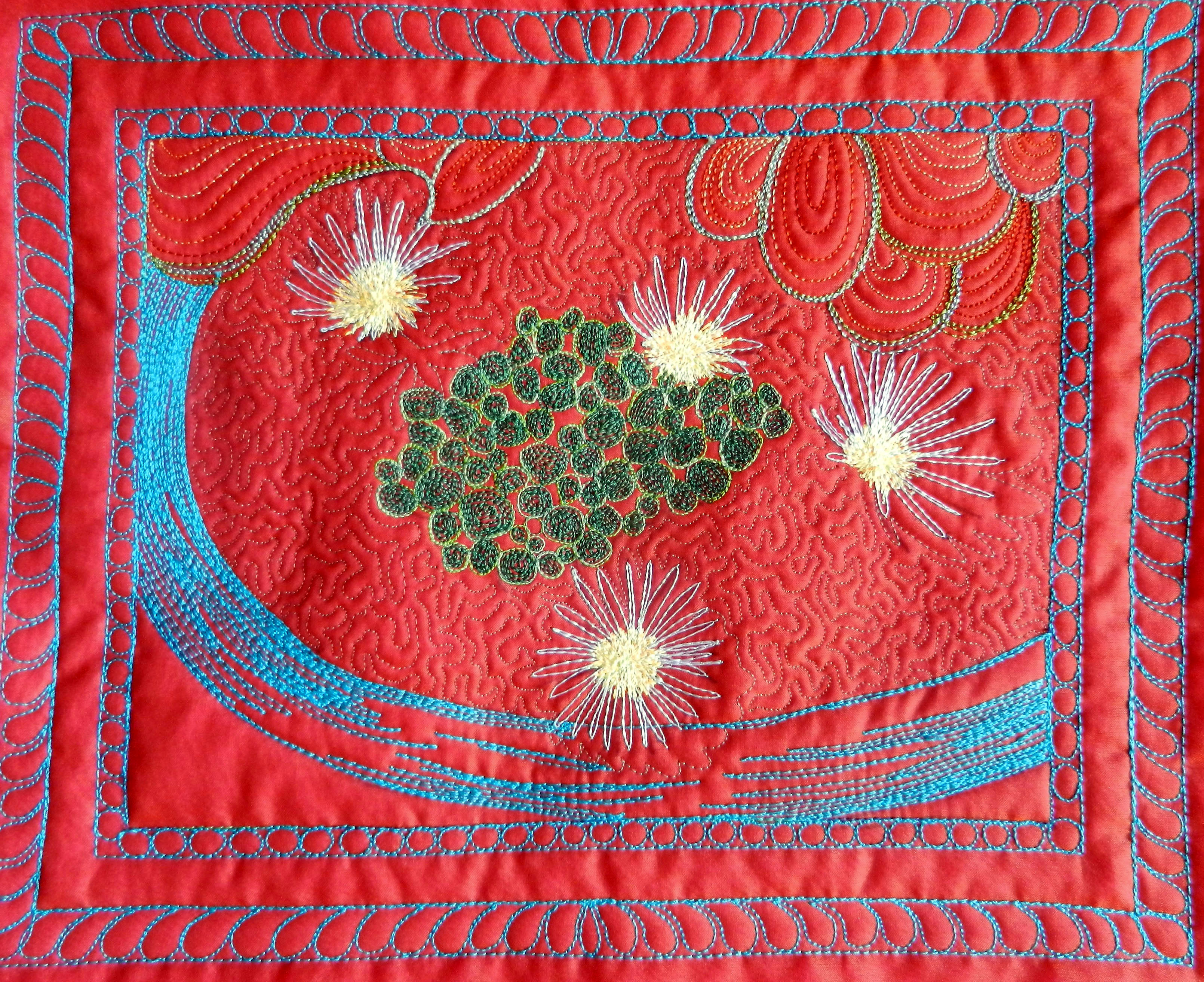 But, when I got to the leaves and the bowl, wow, none of that ended up working at all. I thought I made a good thread and motif selection for the surface of the pot, but as you can see, it turned out poorly. The end composition looks like 5 floating blobs and you can't even tell it's a bowl. There is no balance. Win some, lose some.
Even the back is awful-do I not teach my students to take the time to check their tension? If I had time and inclination, this piece could be resurrected, but I have neither right now. I'm just taking my loss. I do like the border-a lot, and I love the colors. I think I did a good job with the succulent and its flowers, but the piece as a whole fails.
That's okay. You really do have to make a bunch of mediocre art to make great art. I know this to be true. I sure hope great art is coming my way!