I like to build fun little projects into my schedule-projects that are quick and are easy on the mind. I've wanted to do this one for awhile-use my Daisy Fill to make a table topper.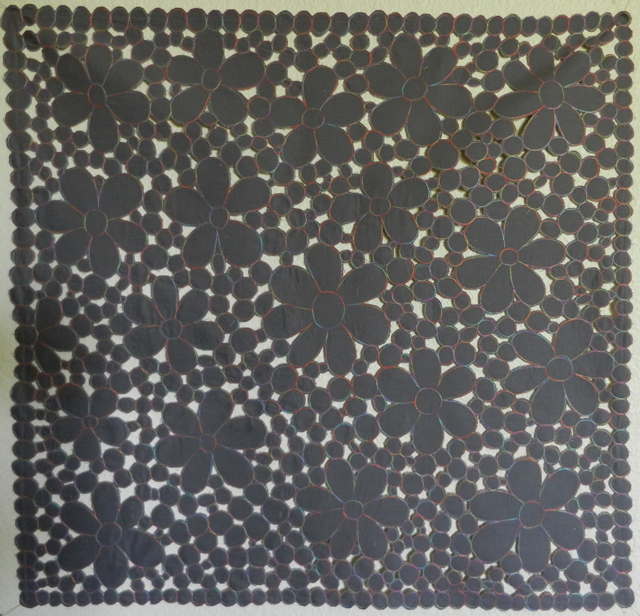 I started with two Kona Cottons-a gray and a pink. I used Misty Fuse to put them together, making  a reversible topper about 36″ square.
It's pretty easy to make a table topper. Mark the edges of your topper and lay a line of bubbles down each side. Then randomly put down bubbles and daisies, going over all lines twice using free motion quilting and fill all your space. Now go back and cut out all the negative space. Done!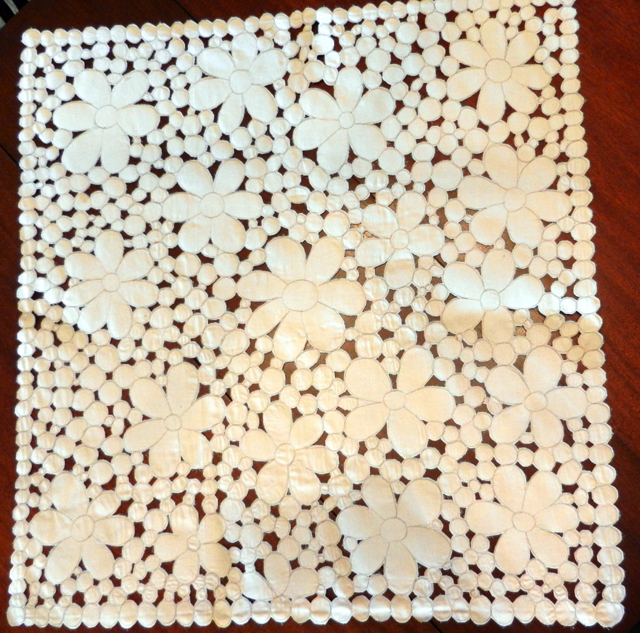 I used Superior Rainbow Polyester top and bobbin in colors that contrasted with the base.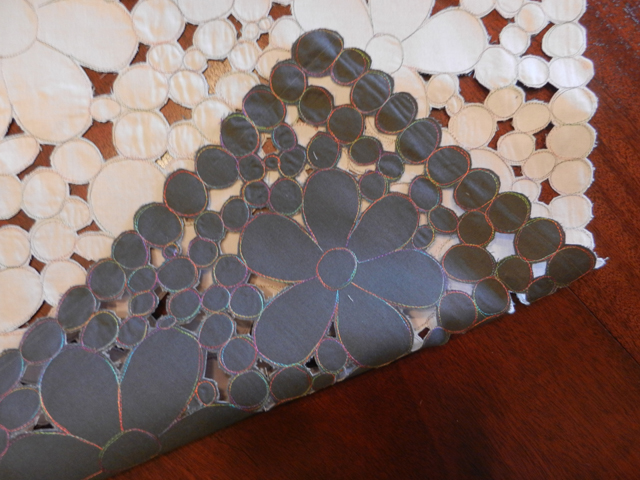 I'm pleased with the reversible effect and with the contrast and whimsy provided by the variegated thread.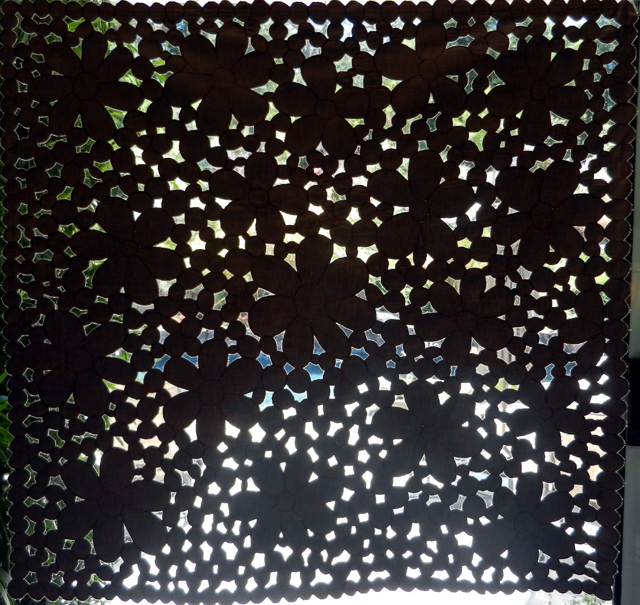 Of course it will never hang in the window, but I do love the effect the cut outs give!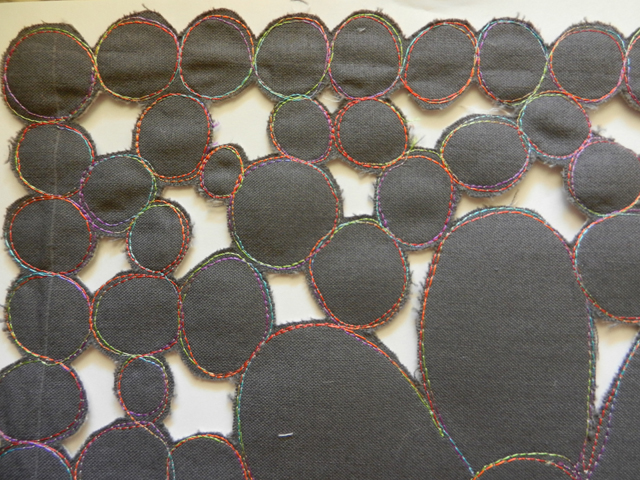 Did I not write three whole posts about testing your fabric before using Frixion pens for marking? Was that me that wrote that they may bleach the fabric?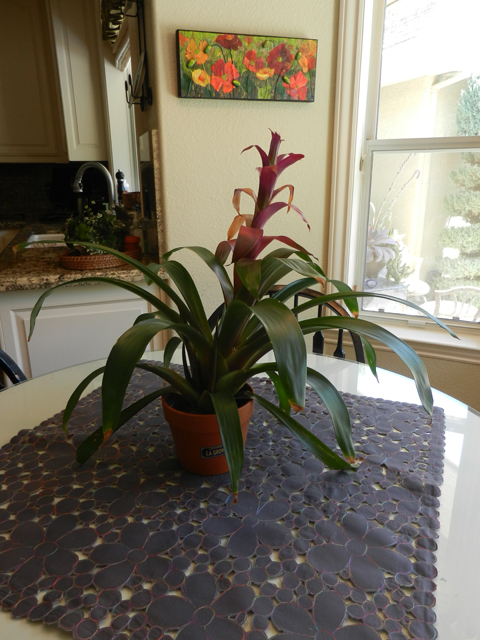 I made this as a class sample for a class at Shared Stitches on Sept 29. My colors are not what I use in my home, but I wanted to see what it would look like "in place" and I like it! Isn't Denise Omaya Miller's collage on the wall fabulous!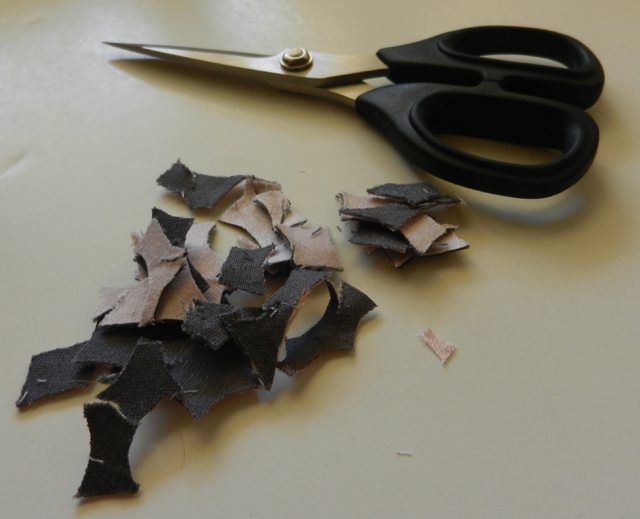 If you make something like this you're going to need good scissors-I used my Kai 5 1/2″ embroidery scissors. They were perfect.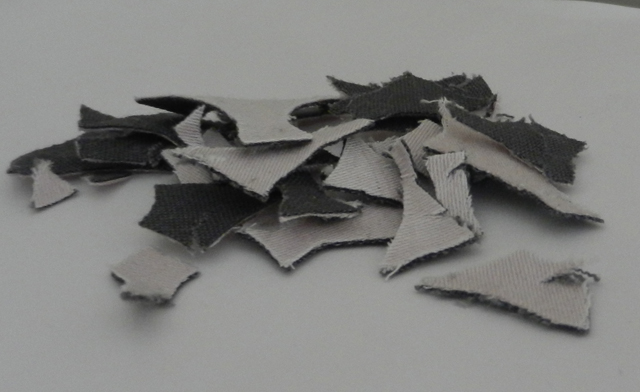 You're going to end up with piles of "Daisy rubble"-love these little piles that accumulate while I watch vapid TV and make my cuts! I see more possibilities for this-do you?