While wandering the vendor offerings at IQF-Long Beach, I ran into a booth that had kits to make a shrug from Minky. The shrug was adorable. So I bought the pattern (Kwik Sew K3717) and decided I would be making one when I got home. It takes 1 yd each of 2 Minky's or a drapey knit.
Have you ever worked with Minky? There should be a Fabric Annoyance Level Rating System (FALRS): Minky might be a 10, with velvet a mere 8. In a perfect world, you would have a giant vacuum system built into your cutting table, like they do in Home Depot where you can make your own wood cuts.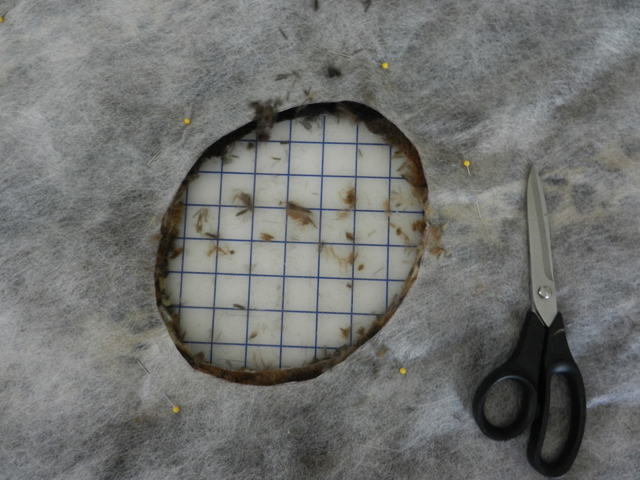 This is what you get with one cut-actually it was worse-I already cleaned some up before I took this photo. And of course it's vaporous-with the slightest movement it goes everywhere including up your nose. But, I do love some of the nicer Minky's!
I did figure out a very effective system to reduce the FALRS level though. First thing, I threw the 1 yd cuts into the dryer and let it take up all the fluff from the first cut into the dryer screen.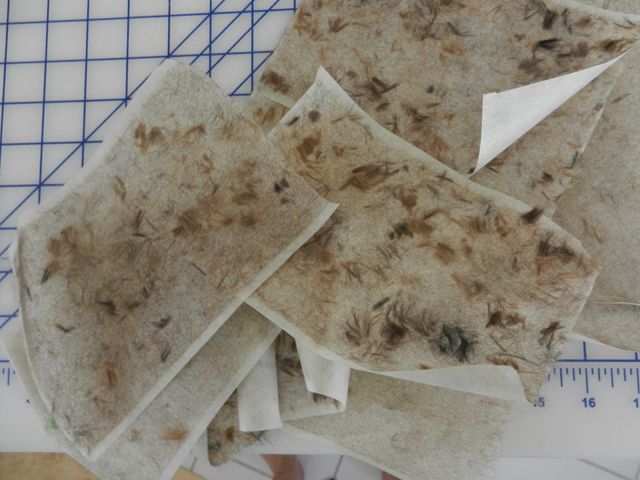 Then I loaded up with 2 lint rollers. As soon as I made a cut, I rolled up all the debris. It worked beautifully-I did not have any on the floor, myself or the table-yesss! It was a "12 Roller Sheet Project", but hey, it was worth it. Photo is kind of gross looking, I know-eww!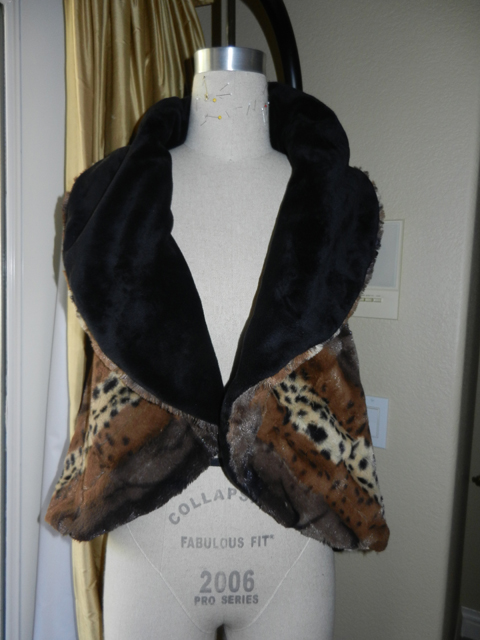 Even with Minky this was a cinch to make. Surprisingly enough, the shrug has 5 sizes so you do need to figure your fit before you cut. It feels absolutely fabulous on! This is 2 sizes too big for me. Hopefully I will be selling it in an Art and Craft sale at a local winery (more about that later). It does look a little schlumpy on my form, but only because it's too big for her.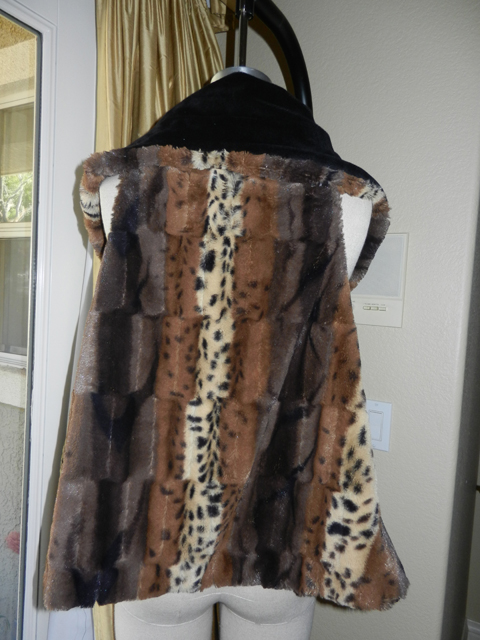 I love the luxurious look, loft and feel of this particular Minky-I think I will have to make one for me. It's the perfect thing to pop on during our mild northern California winters when I am just running errands. Quick, fun, cute-it's a winner!