I thought I was done with "Mom's Lily Bed", formerly known as "Lily Quilt". Just for grins, I thought I might add beads to the outer border, since I already had put them in one of the inner borders. I've been following Kathy Schmidt's blog and she does some really nice beading on her art quilts. I guess her beading got stuck in my head and I thought what the heck, let's see if this does anything for this quilt.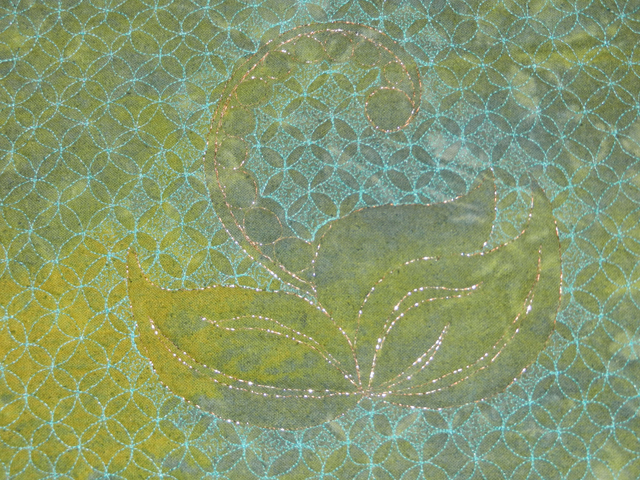 So here we are without beads. Pretty. I'm a little leary of the whole embellishing thing because IMHO the quilting world has gone crazy with Embellishing. I'm not conviced that all that, um, stuff, does anything for the quilt. But Kathy does it well and I like how her beads enhance her quilts, so I gave it a try.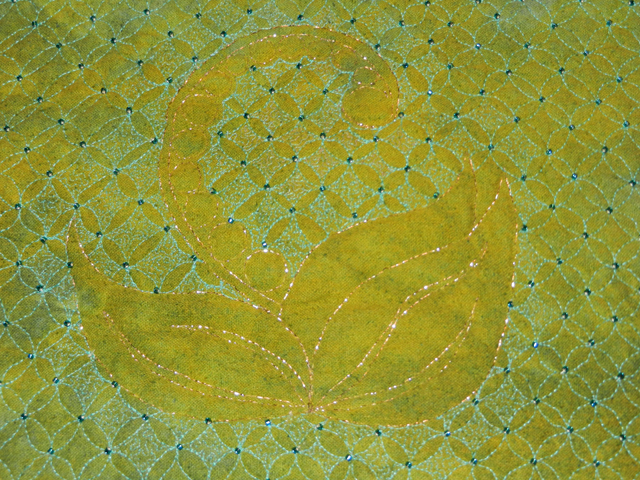 Wow, this really does enhance the quilt! It's pretty subtle I know, and it won't slap you in the face from across the room like some embellishing does. But it really makes the quilting here pop!
So I guess I'm a convert to beading and maybe even a little bit to the bling side. Sure worked on this quilt!