Pre-Printed Panel Follow Up
I felt the need to follow up on my last post about pre-printed panels (PPP). The Asian panel in my last post had over 30 hrs into it, with beading and complex quilting. Since my point was that PPP are great things to just let go and play on, I figured I'd better follow up with something simple!
I did this simple Christmas PPP several years ago and from layering to binding, this took maybe 4-6 hrs. My thought on this panel was to try four things:
-Machine applied binding.
-To use only one thread throughout-would it be enough?
-Fusible bamboo batting. I used Fusi-boo and I swear the only reason I had to try it was because the name was so dog gone cute!
-This was the also the first time I used fusible batting.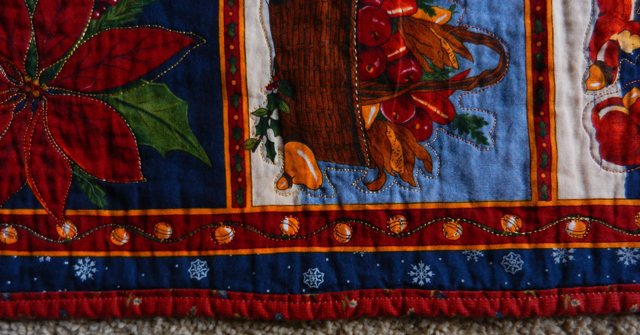 This is my one and only try at machine applied binding-I'm not a fan after this. See the wobble? It was just too hard to get the front and back all lined up and try to get a decent stitch down. I know other quilters like this method-not me! Glad I tried it here and not on a competition quilt.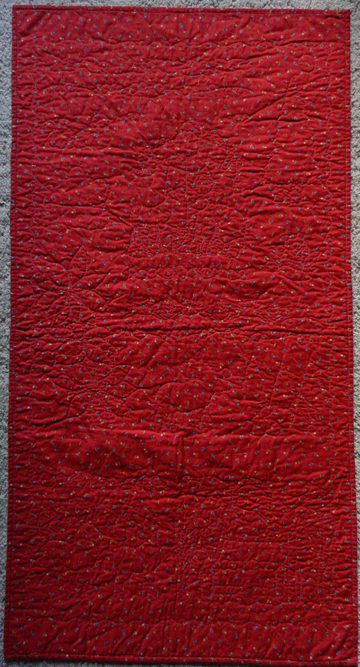 Yes, I know, this is a really uneventful photo. And that's the point: if you use a busy print and match your bobbin thread to it, who knows whether your stitches are even? It takes the pressure off.
Also, the bamboo batting was really flat. I would have preferred the loft of wool batt.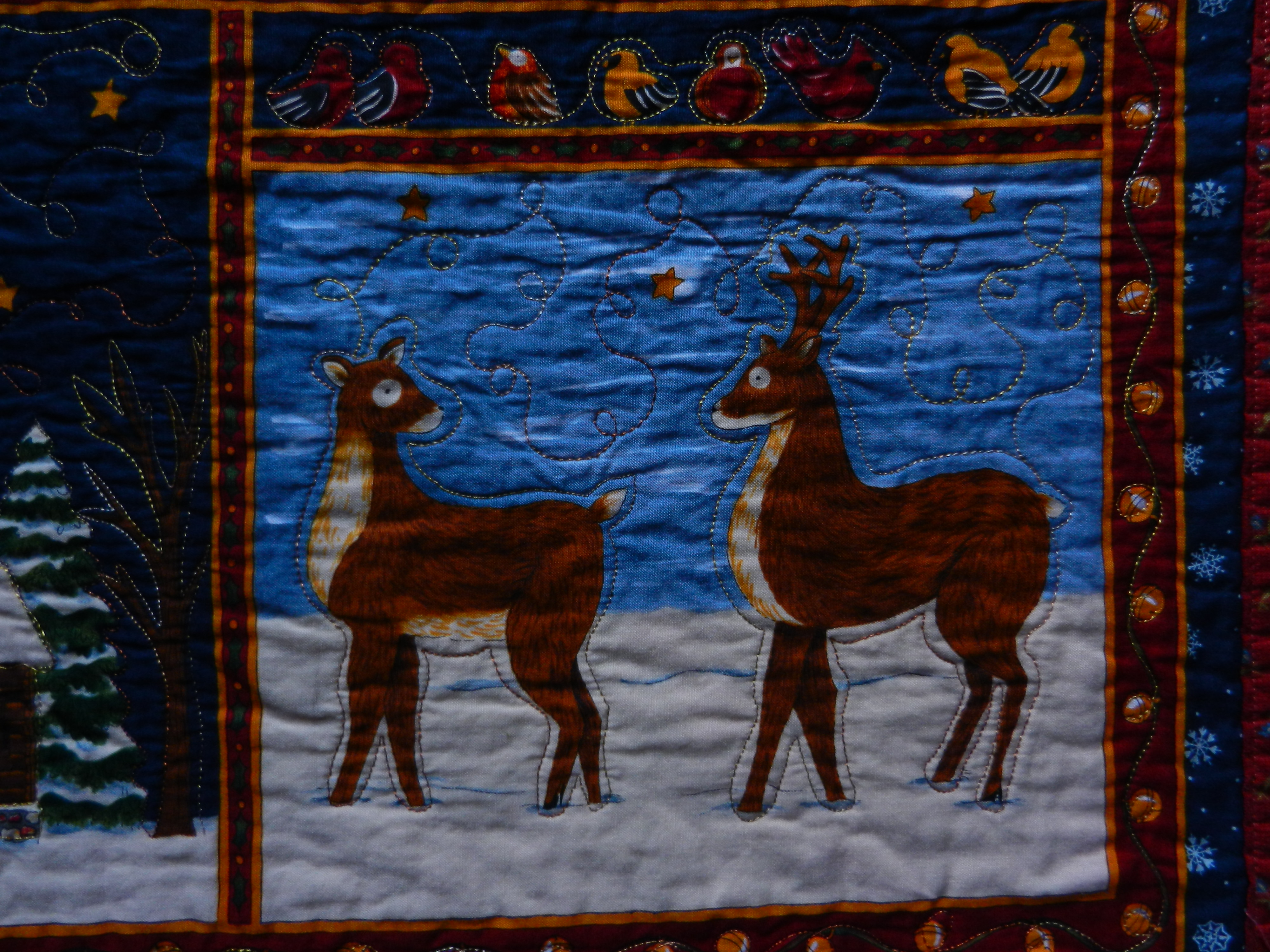 Here you can see how little quilting I did. See how I just vaguely outlined the shapes in the row at the top of the photo? Easy peasy.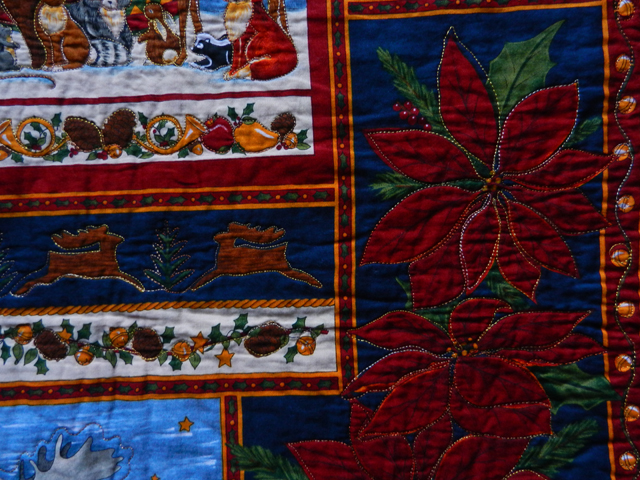 Just another detail shot to show how little quilting there is yet it is effective. The thread I used was an Aurifil variegated rayon-it worked perfectly across the whole surface of the quilt.
And that's why I love to do PPP on occasion: I tried 4 new things on this one little panel and in 4-6 hrs, I learned whether I liked them or not. Pretty good investment!