Quick post here: I'm packed and ready to go! I'll arrive this afternoon and hopefully will make the Winner's Circle tonite. On Wed I have myself scheduled to attend 3 lectures, a lunch and a dinner. I have two quilts on the floor: one in the 500 Traditional Quilts exhibit and my donation quilt to the IQA fundraising auction.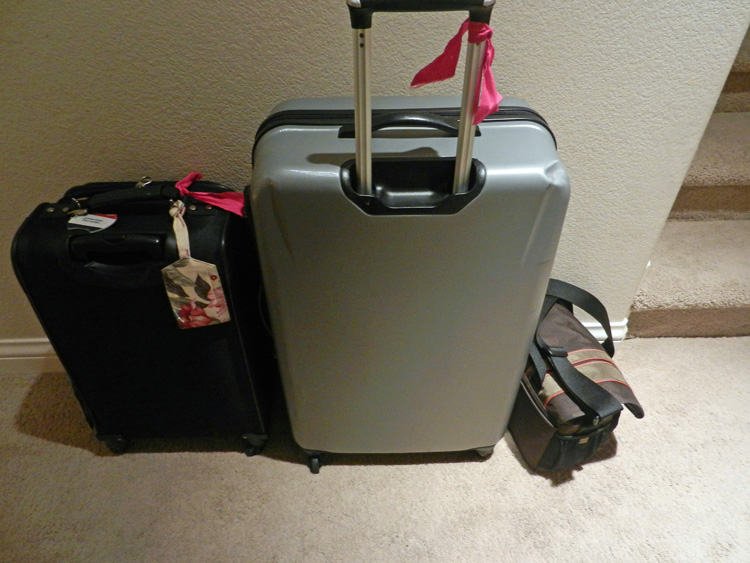 Then my teaching begins-all classes full:
Thursday
Machine Quilters Forum               9AM-Noon     "Basting and Blocking"
Free Motion Fun: Fills and Frills   2PM-5PM
Friday
Fabulous Feathers                         9AM-Noon
Fills for the Modern Quilter          2PM-5PM
Meet the Teacher                           5:30PM-6PM         Top 10 Tips for Successful Free Motion Quilting
Saturday
Yes You CAN Free Motion Quilt!   9AM-5Pm
Sunday
Fly home in the morning!
It's a very full schedule but I think most teachers pack their days, just like me. It is a TON of work to get ready for 6 different events but all of it is GOOD! I am so excited to meet my students and have some fun.
Once that door closes, it's time to shut out the hoopla of Festival for a moment and just have some free motion fun. I have several international students, a few first timers and who knows what else. I am so excited-I'm just vibrating!
Last year I could not get reception in my hotel or at the center. I'm not sure if I'll be posting while I'm at Festival. I am so behind on posts-Pacific International Quilt Festival and my Poppy quilt are on the agenda from when I get back. And of course I want to pass on what I learned and saw at Festival. This is The Biggest Quilt Festival in the world-yippee!