I got to go play for a few days! The plan for this summer was supposed to be that July was my time off, time to regroup, relax and create. As it turned out I chained myself to my computer to write my book. I had exactly 4 days free after a deadline and before the next teaching gig. So off to South Lake Tahoe we went.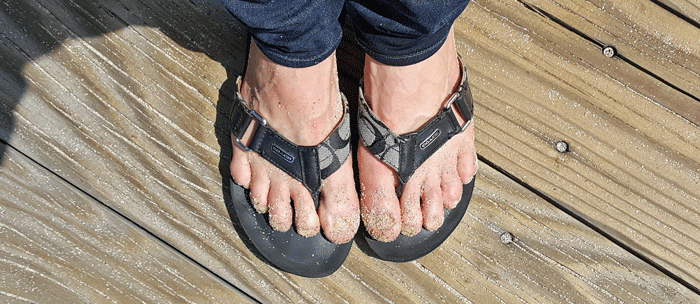 We rented a condo in a large "luxury" development right on the lake. It was beautiful and well maintained. Unfortunately the condo we rented was, oh boy, stuck in the 80's! The floor plan and orientation of our particular condo made for a very dark unit. The bottom floor was downright depressing and the bathrooms were dorm quality. So much for "luxury"! We didn't stay there much anyway so I should not have been so disappointed. I was so hoping to feel pampered after having worked so hard for so long. Not to be.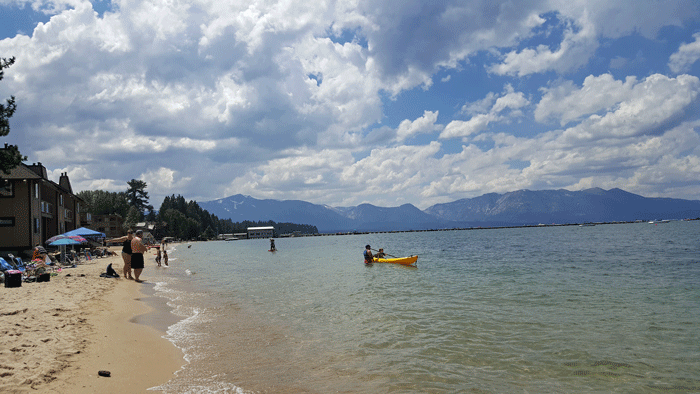 Even though Lake Tahoe is less than 2 hrs away, we haven't spent much time there. I day ski in the winter, but we had not been up in the summer in probably a decade. I know, I should be embarrassed. The weather was delightful, with balmy days and nights in the high 40's/low 50's. We were not up there for fine dining and found some lovely casual eateries.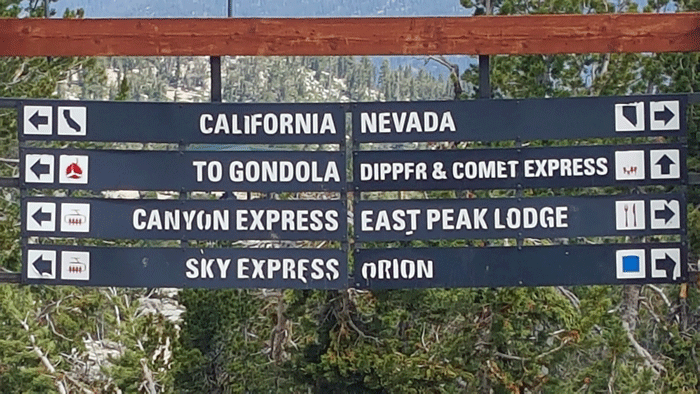 The lake sits on the California/Nevada border, about 2/3 of it in California. Heavenly Ski Resort is a great place to ski and straddles both states. We took the lift up to the top to get a better view.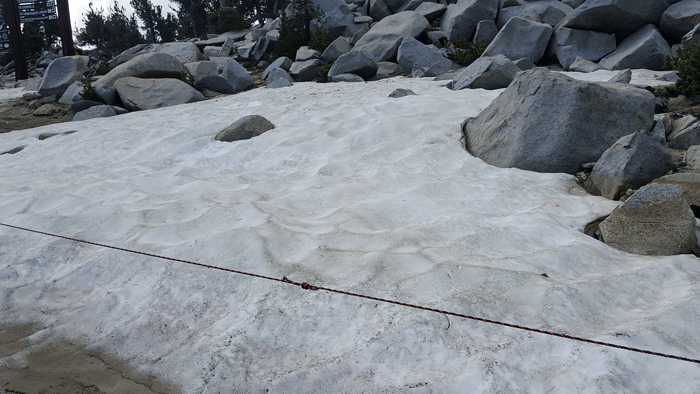 You did not have to work hard to find snow. We had a super abundant snow year and you could have skied Squaw Valley in July!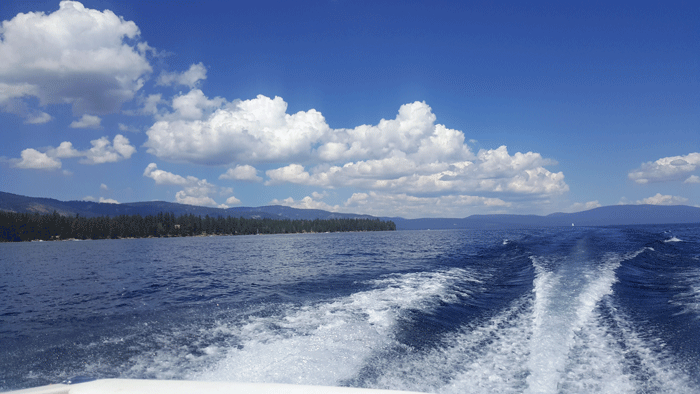 For one of our days we rented a motor boat and that was definitely the highlight of our trip. Lake Tahoe is surrounded by the Sierra Nevada Mountains and is the largest alpine lake in North America. Its water is crystal clear and very deep at 1645 ft. It is just gorgeous. What a kick to tool around in a boat, exploring the shore and cruising the water.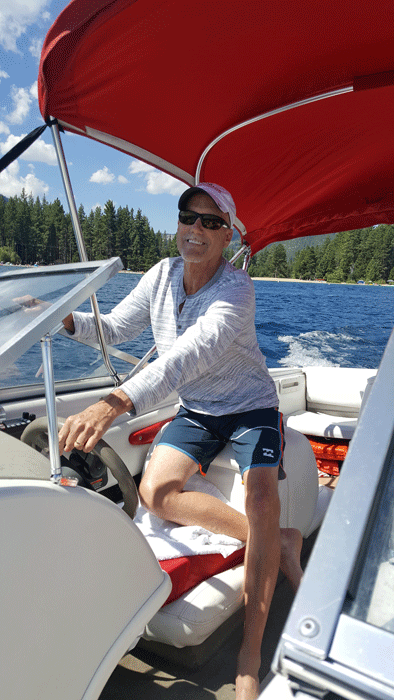 Hubby really enjoyed being at the helm and I was so content to lounge about, reveling in the scenery.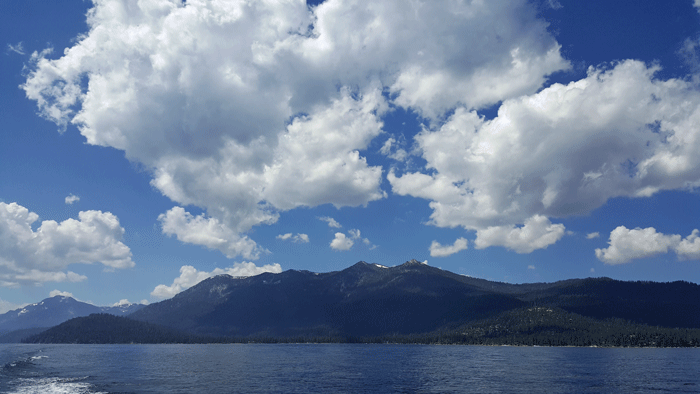 We spent some time in Emerald Bay, one of the most photographed areas of the lake.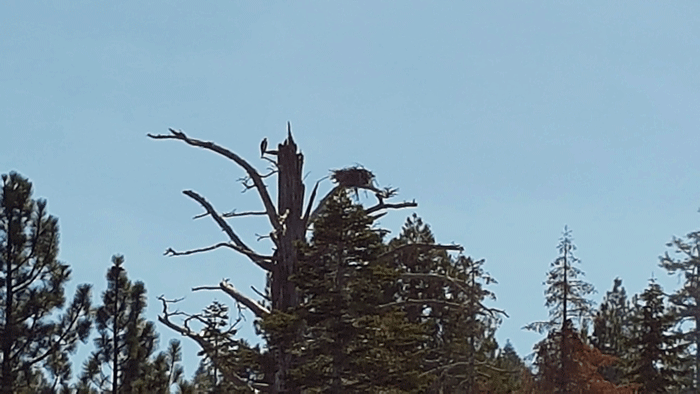 And we spied an Osprey nest!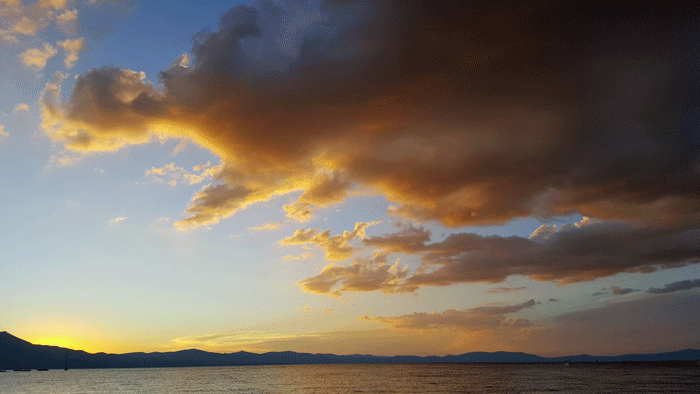 We were gifted with a gorgeous sunset on our last day. Ah, peace.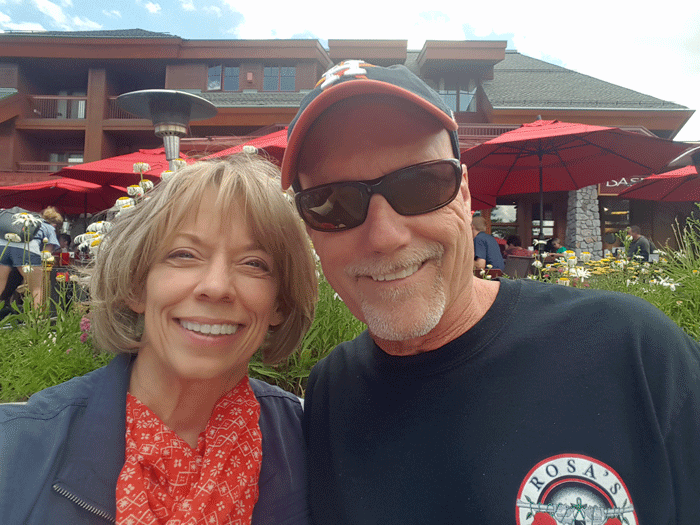 It was nice to get away and spend a few days with Hubby. Now it's back to work. My next opportunity for some time off is December and I can't wait! I'll be posting at Nine-Marie's Off the Wall Friday-see you there.
PS-couldn't resist: