Still Writing…And Piecing
Yes, I'm still writing-it seems like forever now. I am excited about what I am writing but this is a lot of work. Lucky me though, I got to take an afternoon off to go to the Bay Area and see my son and DIL!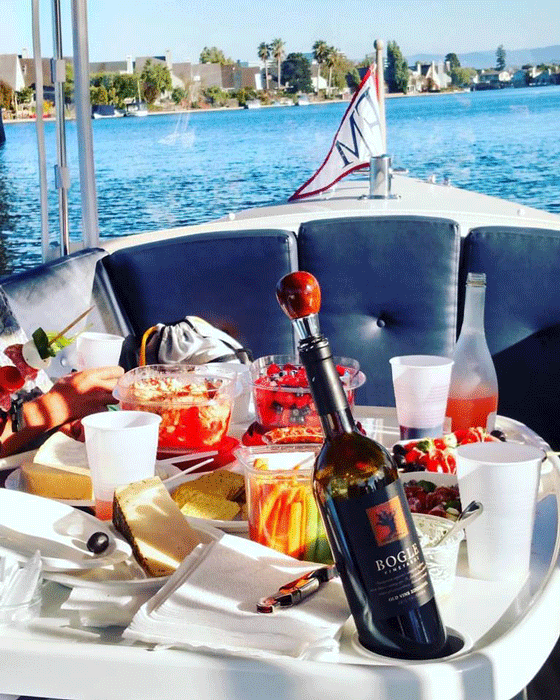 Isn't that lovely? She planned for an afternoon of cruising in the lagoon on an electric boat. She planned, made and brought a lovely assort of hors d'oeuvres, deserts and wine. It was just the best time!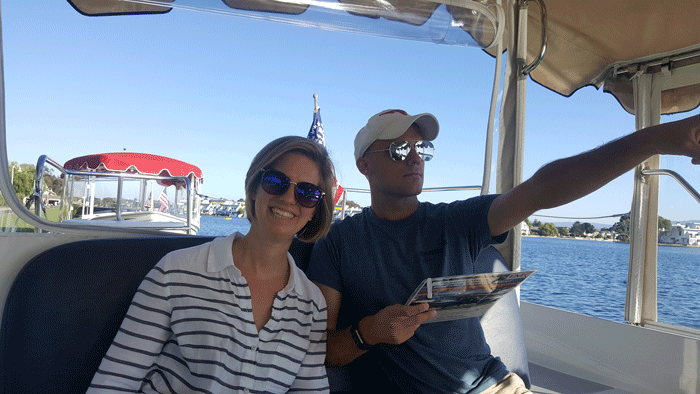 My son being pretentious… We call him Clark-remember Clark Griswold from Vacation? That's him.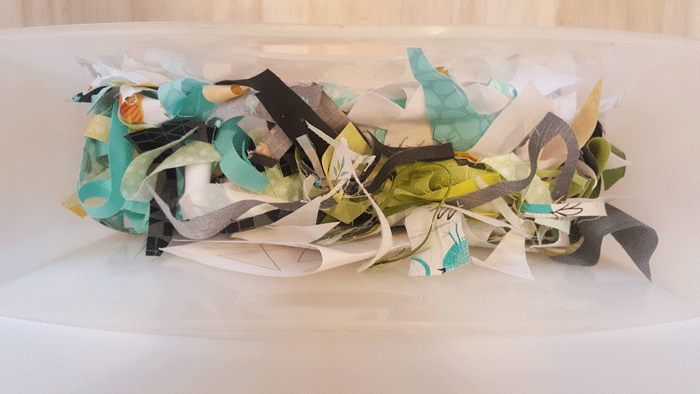 In the meantime, I am, gasp, piecing! Betcha didn't know I could actually piece. It has been fun actually-the rhythm, the cutting, seeing the design emerge.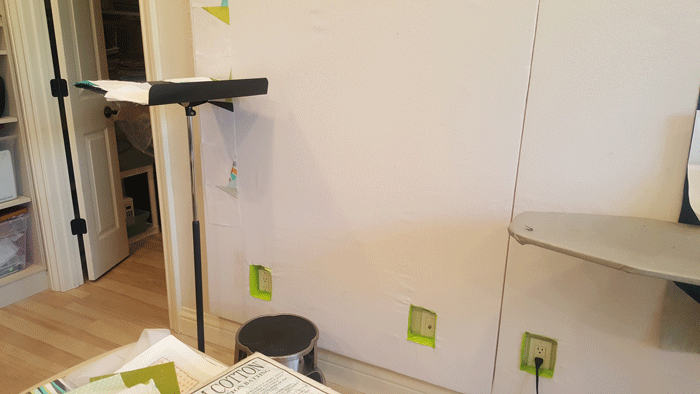 One of the handiest items in my studio is the music stand. It's so useful for holding stuff without taking a lot of floor space and it's so lightweight, easy to move up and down. You know how it is when you're placing pieces on your design wall towards the top. You're standing on a stool, and bending all the way down to a regular table would be precarious. I just raise that stand up and my pieces are at my fingertips.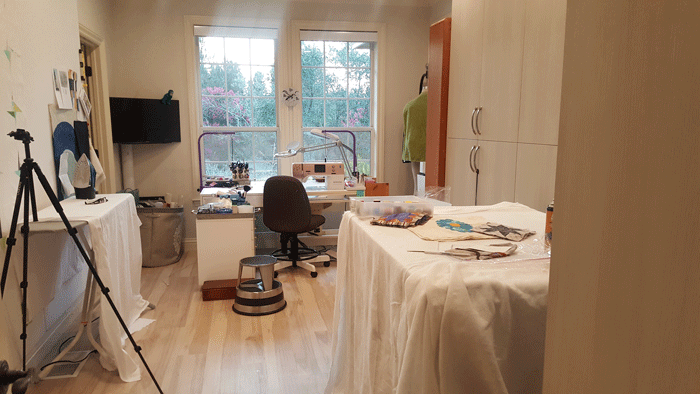 I just love the way my studio and office are working for me. This has been a real test-going back and forth between construction or quilting on the machine, photography, back to the computer, projects put aside one for another, etc. I am so pleased that my studio functions so well that it is not a total mess.
Short post folks. Maybe next week I'll have more substance. In the meantime, check out the links at Nina-Marie's Off the Wall Friday.