Chester Quilters and a New Basset
We have a new "baby" in our lives now, a gorgeous beautiful baby boy Basset, Zeke. We brought Zeke up from southern California 8 days ago and I can't believe how life has changed since we brought this adorable bundle of excess skin, slobber and cuteness into our lives.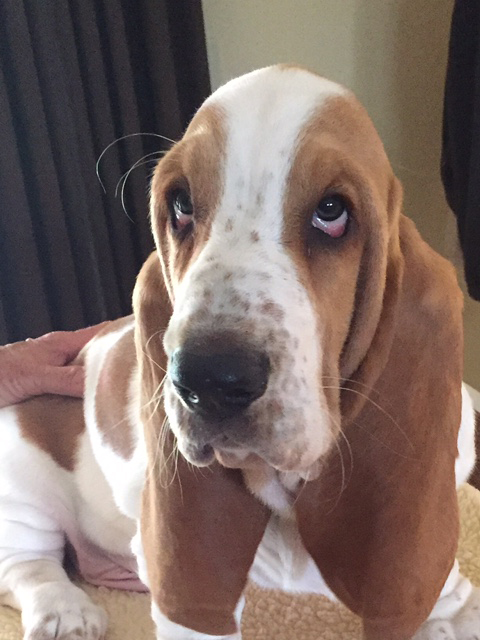 It's really like having a baby! He needs constant monitoring or he'll get into trouble and anything can distract him. We recently took him on a car ride to a friend's home and it was a 30 minute process. First, poop and pee him. Now that ain't easy! Then we load him in the crate, forgot the treats. Then forgot the poop bags. Then forgot the toy. Then forgot the leash. Geesh-I joked and asked if he had the diaper bag!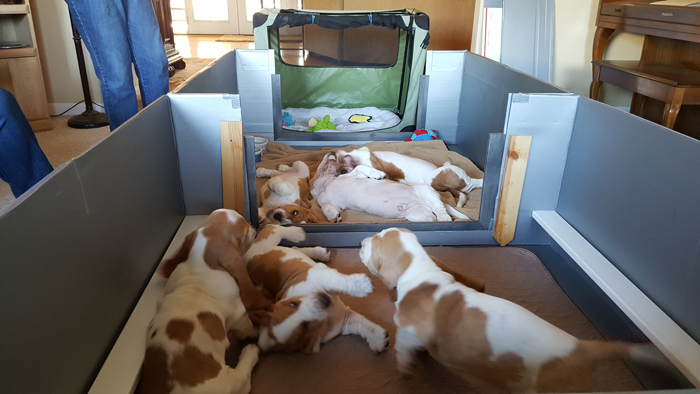 Until 8 days ago, the poor pup was like this. There was constant activity and they all did everything together-poop, pee, play, drink, eat, repeat. That is pretty much the day's entire agenda anyhow!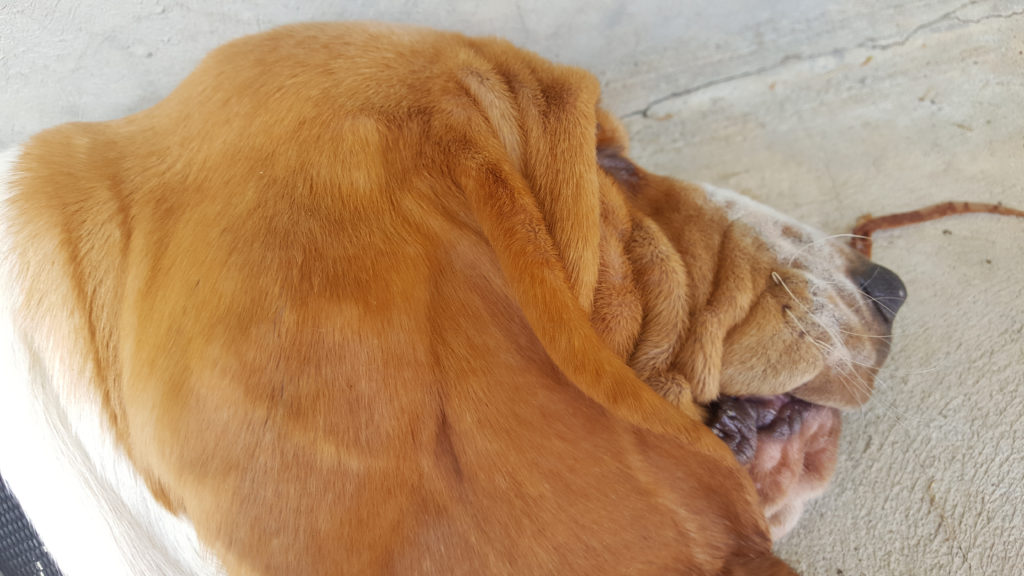 Now the forlorn little puppy spends his days alone….with the constant companionship of me and Hubby. Poor thang.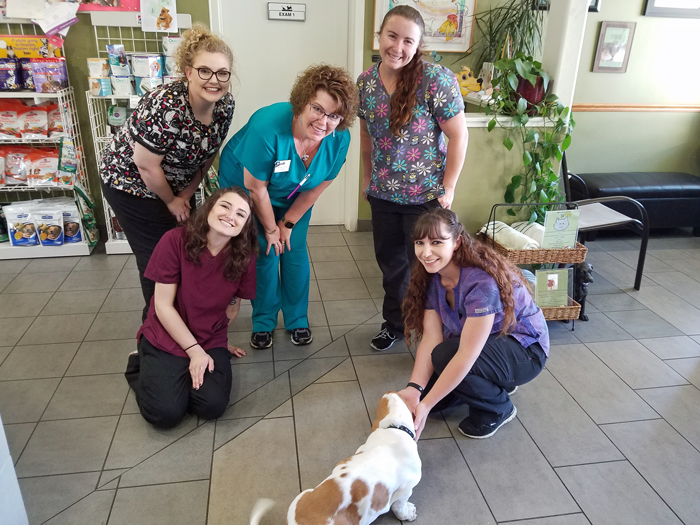 He was a star at the vet's office for his first visit!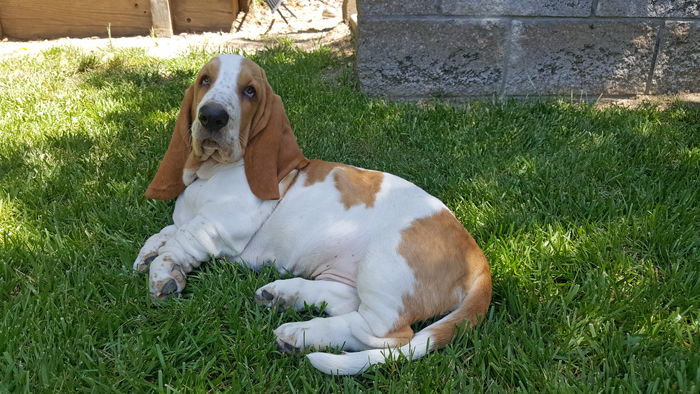 You can easily see how hard his life is….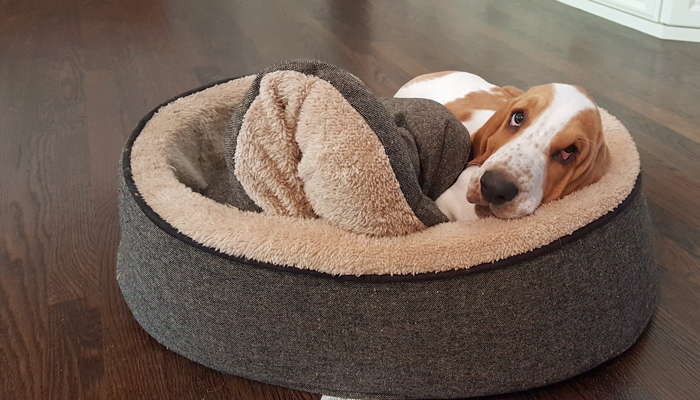 He has his own Basset Boy Throne which he uses as a pulpit to look forlorn from.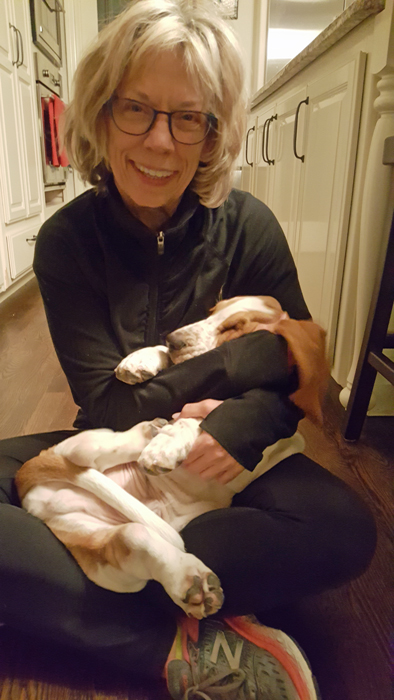 He actually loves to be a lap dog even though he's way longer than my lap! This won't last long-he's 29 lbs now but full grown he'll be upper 60's.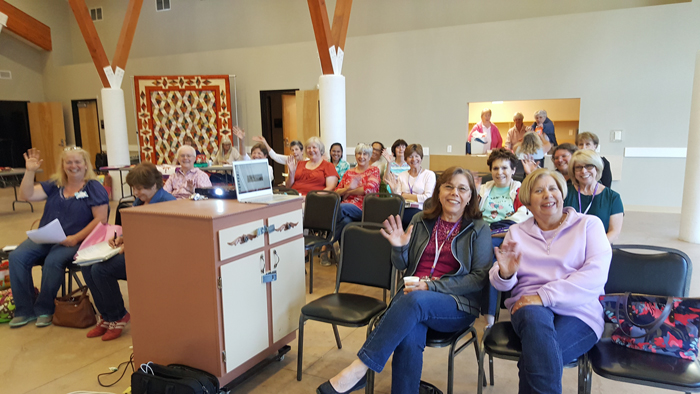 After he'd been home a few days I took a delightful trip to Chester, Ca. The Piecemakers Guild of Chester is about 65 strong, with nearly half of those being year-round residents, so the May meeting had 21 in attendance…
and 14 of them were in my Fearless Free Motion Fills and Frills class! But get this, I believe they broke a
World's Record
-they were all present and ready….
10 minutes before class started
! Isn't that awesome? And what a friendly bunch, as you can see from the video above!
This was an area of California I had not yet visited and it was gorgeous! I had a great drive to and from Chester, driving a different route each way to take in the maximum amount of scenery.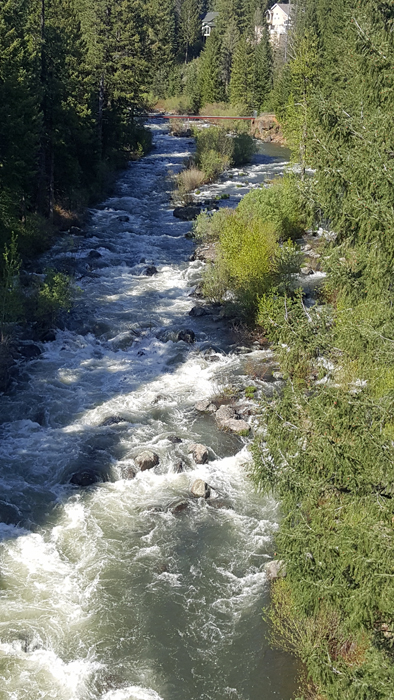 Either way I was following either Deer Creek or the Feather River and they were beautiful, with some parts pure rapids from the snow melt…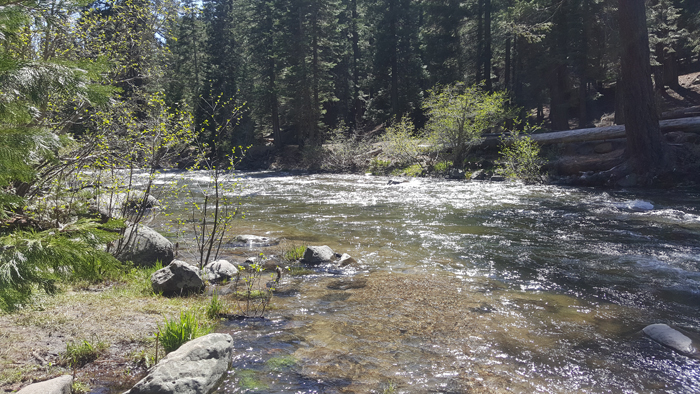 and some parts where the river widened that were calmer. There were many pretty parts that I simply could not get a photo from, since there was no shoulder to stop upon.
The first 5 seconds are of my shoes-I don't know how to edit it shorter (thought I did!). It's a sweeping view of Lake Almanor, with Mt. Lassen in the background-so pretty and placid! Lake Almanor is a reservoir on the Feather River in northeastern Ca, Plumas County.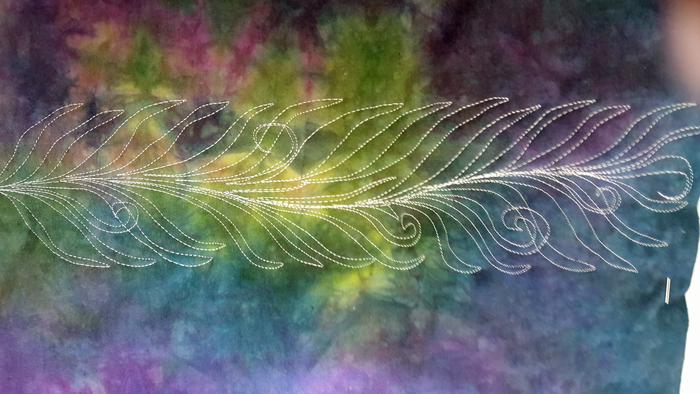 I forgot to take more class photos-I almost always forget to take photos! But this is a student's first time fern-pretty nice, aye? Some of the very best things about teaching are meeting new quilters, seeing new places and enabling students to quilt their own quilts! Lucky me.
I'll be linking up the party at Nina-Marie's Off the Wall Friday-always, always good links there.