Come See My Work at Blue Line Gallery!
Tonite is the opening reception (7-9PM) for the "Masterpiece Medley Membership Show" at the Blue Line Gallery in Roseville, Ca. I'll be there! There are over 100 works in varied mediums by Blue Line artists from all over the Sacramento Valley.  There will also be works by fellow Studio Art Quilt Associates  members Priscilla Read , Pam Berry and Sandra Wagner.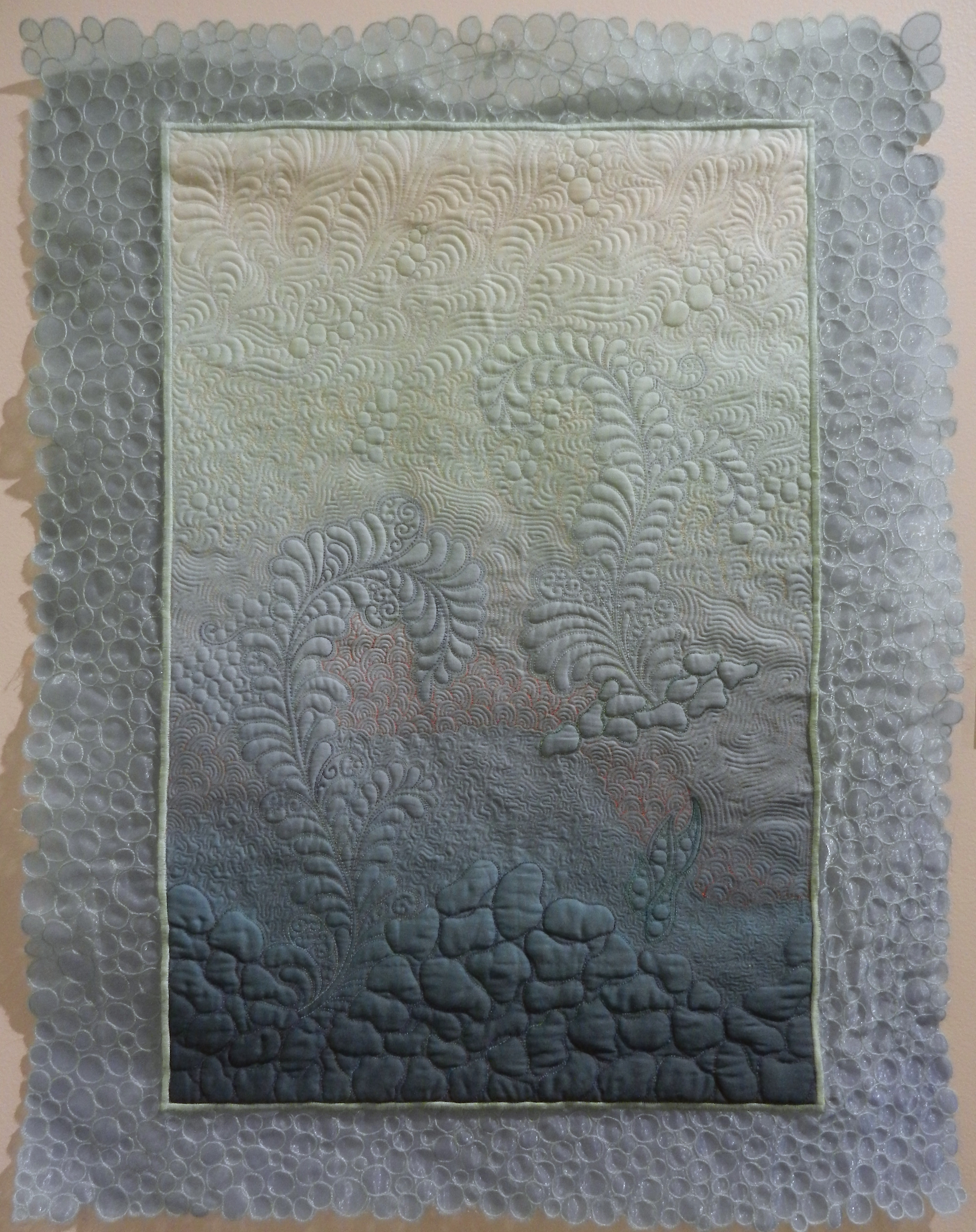 My piece "Emerge II" will be on display. I wanted to rework and refresh my original "Emerge" that I wrote about here. I used Misty Fuse on the border this time, which created a much better lay of the fabric and highlighted my stitching better.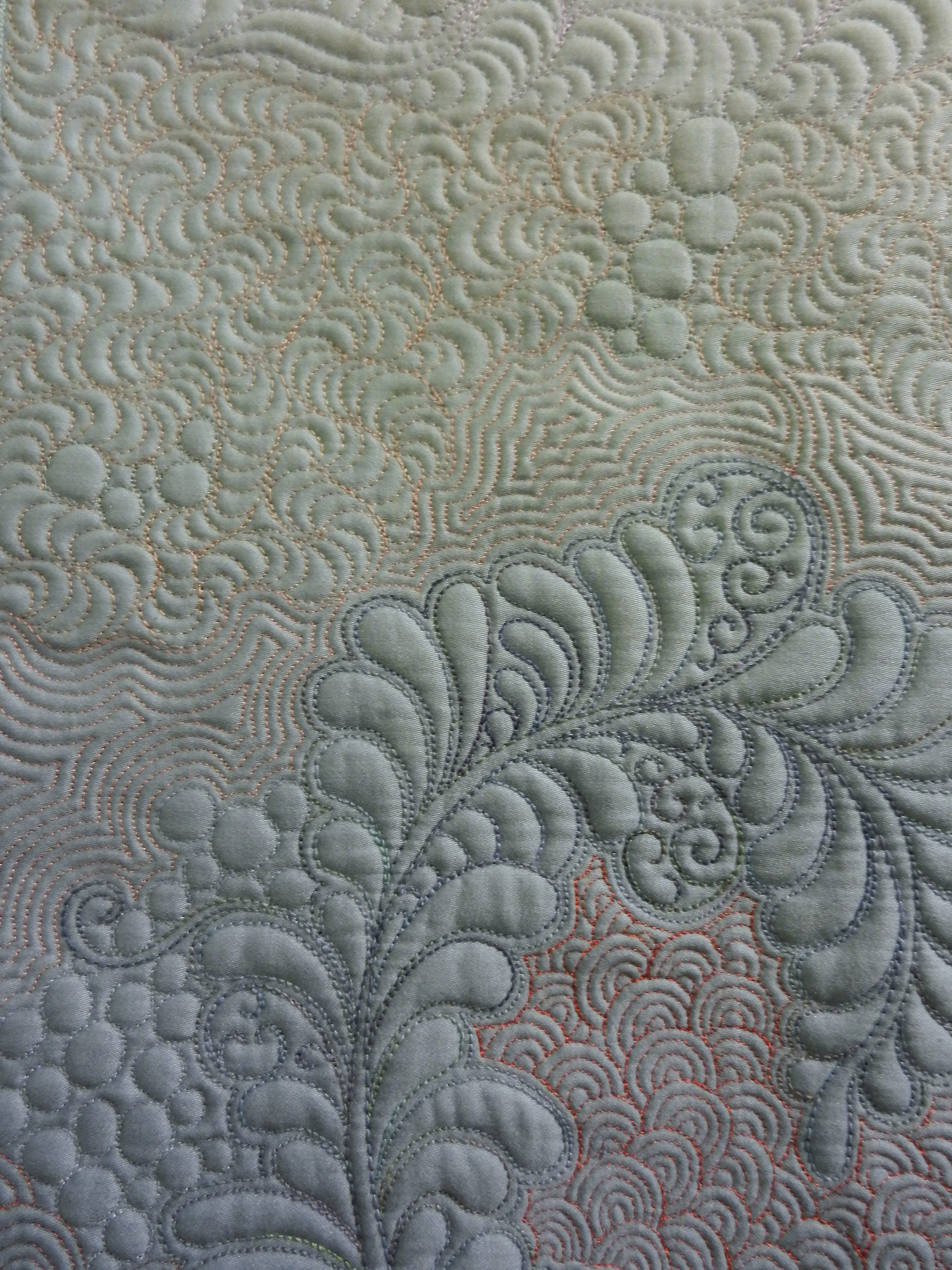 At first glance it may look quite similar to the original "Emerge", but a closer look will reveal more use of perspective, better flow of pattern and a beautiful lay of the sheer border.
I got a sneak peek at the show and it's great! I only had literally 3 minutes to peek at the show but there is some spectacular work in various media. Come by and see me-you'll love the show!