I'm Going To Be In Houston After All!
Studio Art Quilt Associates (SAQA) has selected my quilt "Lily of the Valley" to be one of 106 that will be on display at the SAQA booth at the Houston International Quilt Festival in November! I am so honored and excited that I WILL have a piece hanging in Houston this year after all.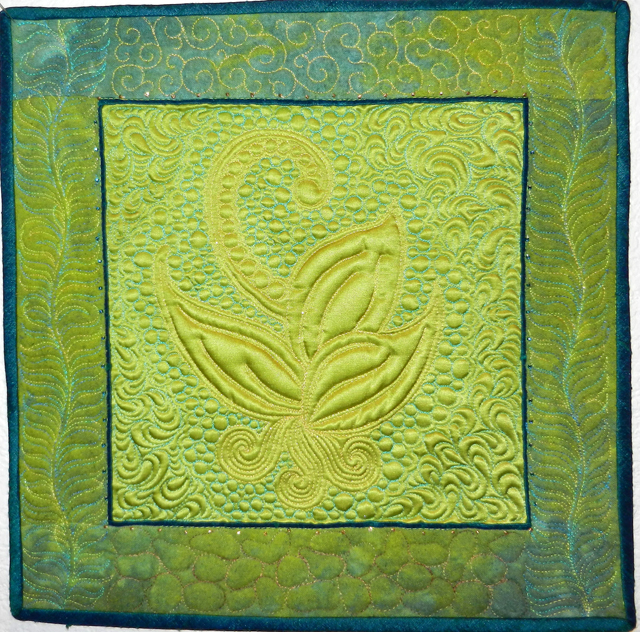 I was so bummed when I missed the submittal deadline in June-I assumed that I would not have anything hanging in Houston this year. I decided in January that I was going to see the show. I need to get my nose up to those spectacular quilts to learn what gets in, learn from the beauty and design of those quilts, talk to vendors, exhibitors, teachers, students.

Each year SAQA holds an on-line fundraising auction. SAQA members may choose to donate a 12″x12″ quilt to the auction. This year, out of 394 quilts, they chose a group of 106 to be sold at the Houston Festival. And now I will actually have my little Lily hanging there!
If you go, be sure to check out the SAQA booth and the quilts. The quilts are incredible gems of art and the prices are affordable. If you go, be sure to say "Hi" to "Lily"!